A couple weeks ago, while on one of our nightly family strolls, I spotted a gaggle of discarded plants in front of a house in our neighborhood.  As we walked past I noticed that these soon-to-be landfill plants were the same type that I've been eyeing for years in other people's yards in our neighborhood.  I looked at Brad and said, "Soooo when we get home I'm going to put a trash bag down in the back of my SUV and come back and grab some of those.  Okay?  Great!"  And while I was loading them into my SUV, under the shield of darkness, the plant discarders may or may not have saw me.  Thanks, neighbors!
After I brought the plants home I posted a photo on Twitter, asking people to help me identify my free-to-me vegetation.  Thanks to Abby and ChiWei for helping me out– they're some sort of sedum.  My mom seems to think they're autumn joy sedum.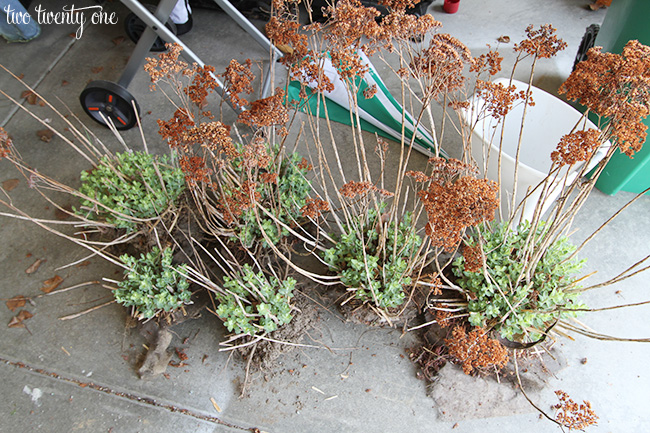 The weather was amazing on Saturday so Brad and I decided to get some yard work in and plant the sedums.  I've been wanting to fill the empty space in our front landscaping so that's the spot I chose.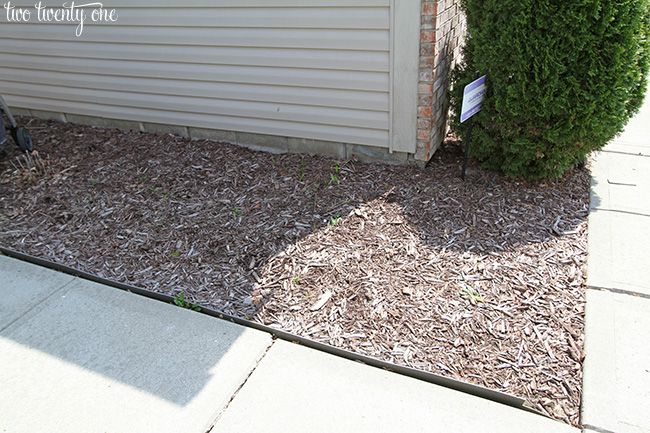 We have three large hostas that take up the area closer to our front door.  Here's a photo of them from a couple years ago.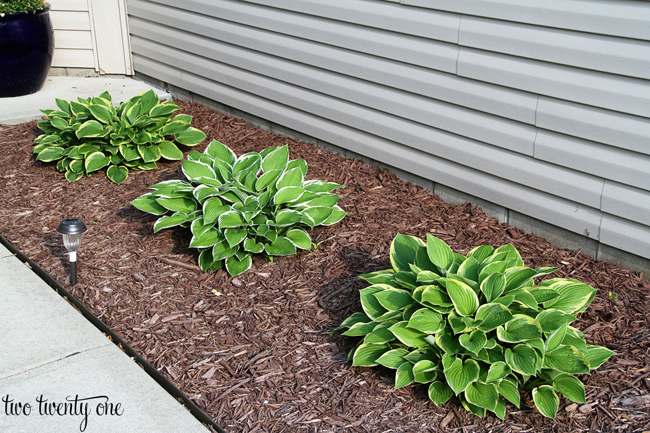 I lopped off the dead flowering part of the sedum, which you're supposed to do in the fall, and we stuck them in the ground.  The spread on these are 1 foot to 3 feet so I think they'll fill in the space nicely.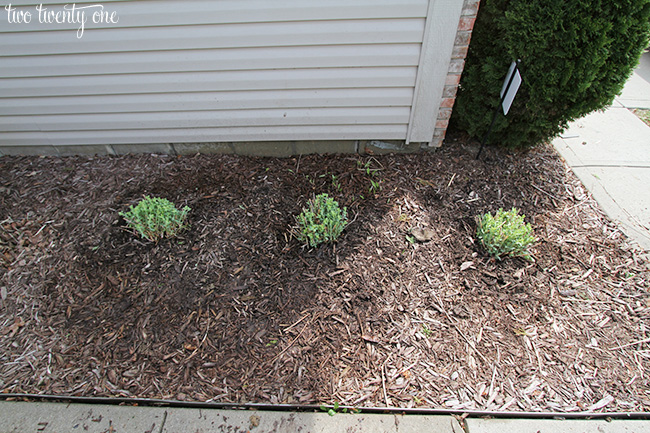 I didn't have anywhere to put the other three plants so I stuck them in pots on our back patio until I figure out where I want to put them.
In other news, the peonies are sprouting!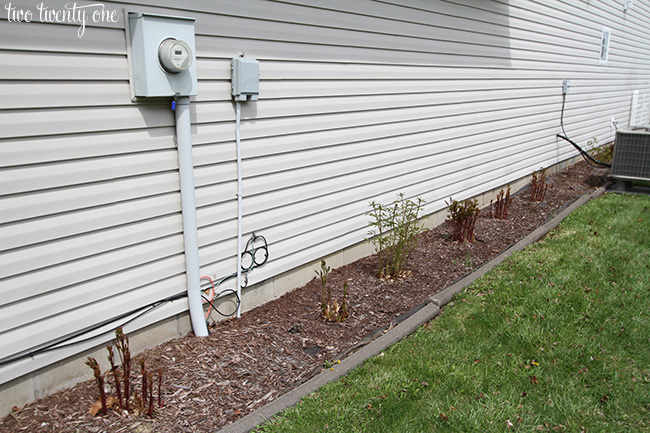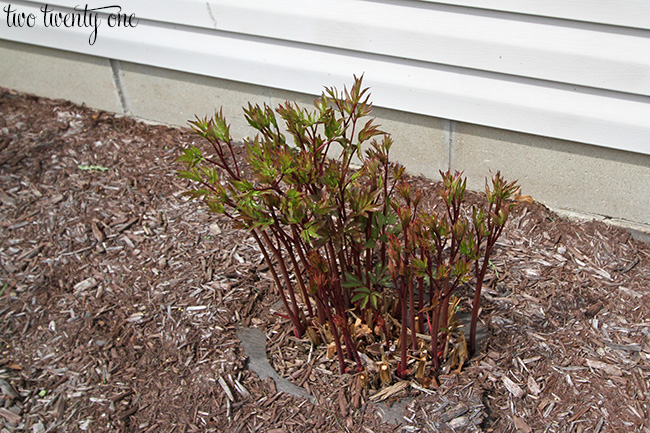 Some plants even have buds on them already.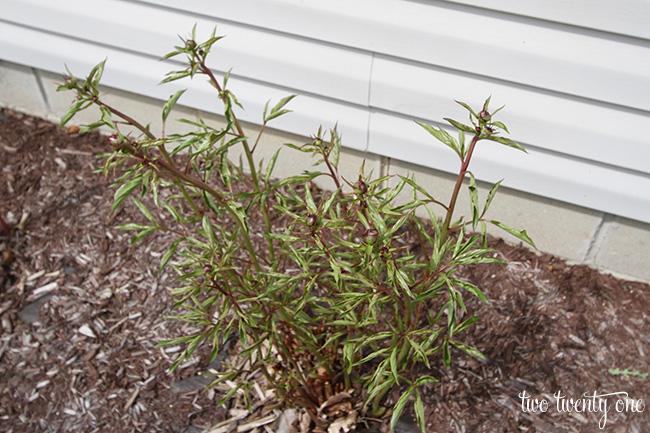 Don't worry, mulching is on our landscaping to-do list this spring.
I can't wait for these beauties to bloom this year!
Here's a photo from last year.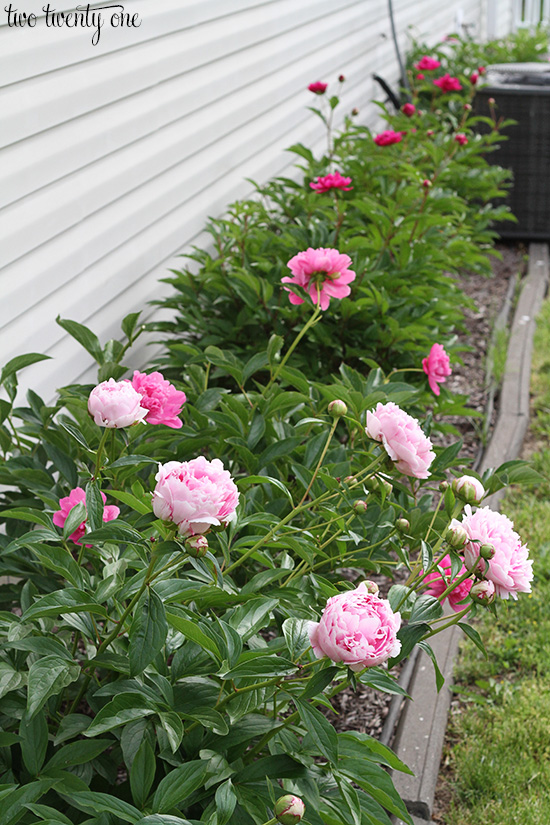 And here's my post on growing peonies in case you'd like to grow some of your own.
In completely unrelated news, who participated in the Lilly for Target, aka The Preppy Hunger Games, this past weekend?  I stayed up until 3:15AM Sunday morning and scored some stuff online.  Since I got some things online, I decided to sleep in.  I headed out around 10AM to check out my local Targets.  I got a few things for myself, and I picked up a couple things that I'm giving away on Instagram.  So head over (@twotwentyone) and enter to win them!