It's November wrap up time!
Miss a day or two, or if you're new here (welcome!) you can catch up below– just scroll down.
The numbers on the thumbnails link you to the posts.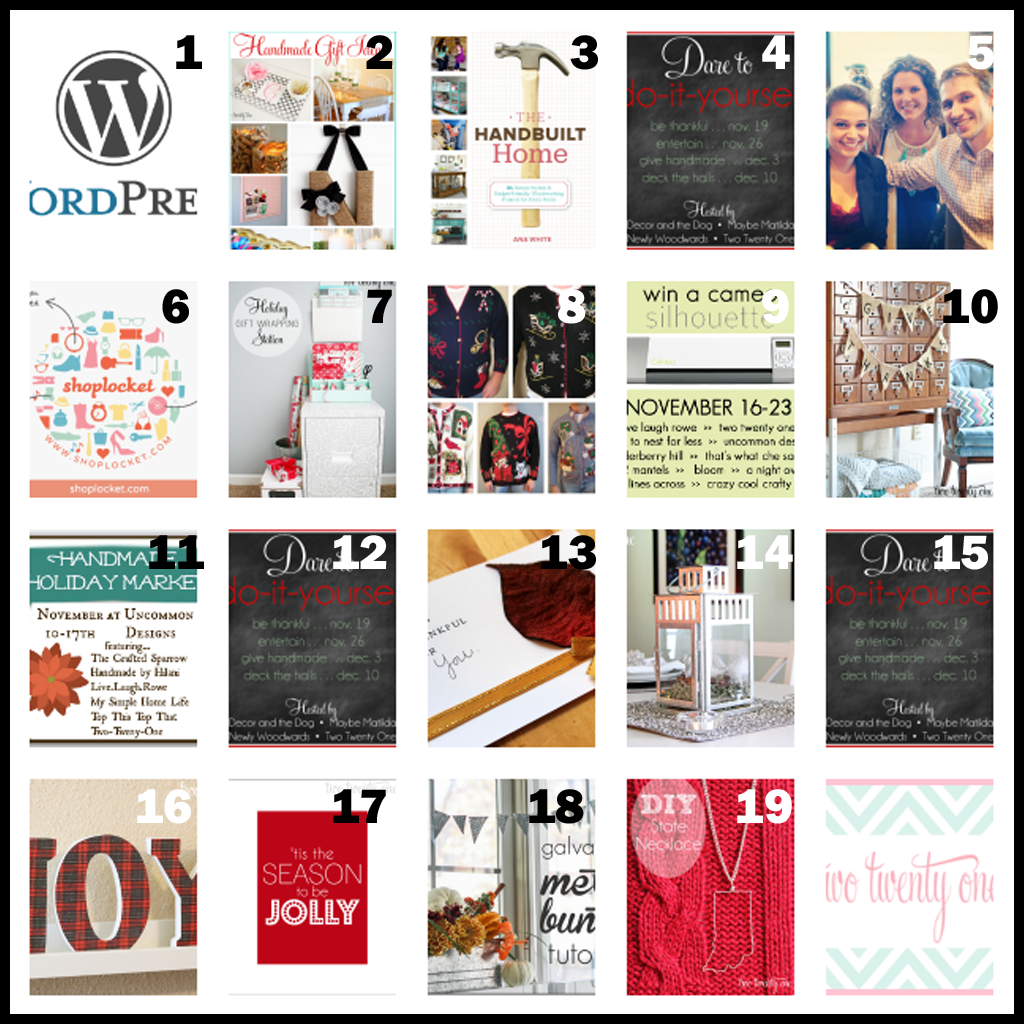 3. The Handbuilt Home Book Review & Giveaway
5. Chicago + Young House Love Book Signing
6. Say Hello to ShopLocket + Michael's Gift Card Giveaway
7. Holiday Gift Wrap Station with Martha Stewart with Avery + $100 Staples Gift Card Giveaway (Don't forget to enter the giveaway!)
8. My Ugly Christmas Sweater (& More) Shop is Open!
10. Thanksgiving Burlap Bunting
13. Dare to DIY: be thankful features
14. Simple Holiday Table Setting
17. 'Tis the Season to be Jolly Print
18. Dare to DIY: entertain features
19. How to Make a State Necklace