What does one do when they own something that is functional but it is, for a lack of better words, ugly? They grab a can of spray paint. That's exactly what I did for this little project.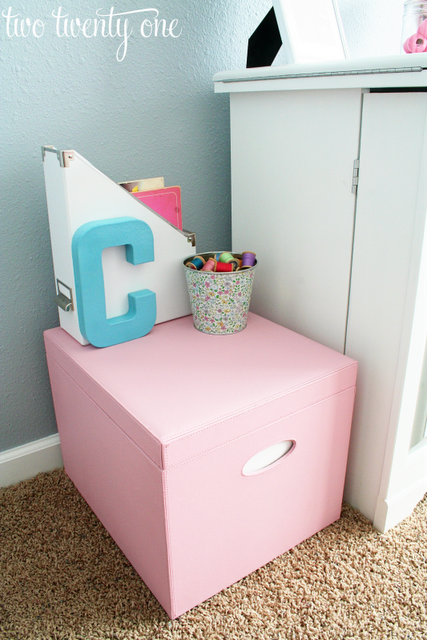 I've had this file storage box for about 5 years. I bought it because it was in the clearance section, and I needed file storage. I didn't buy it for its color.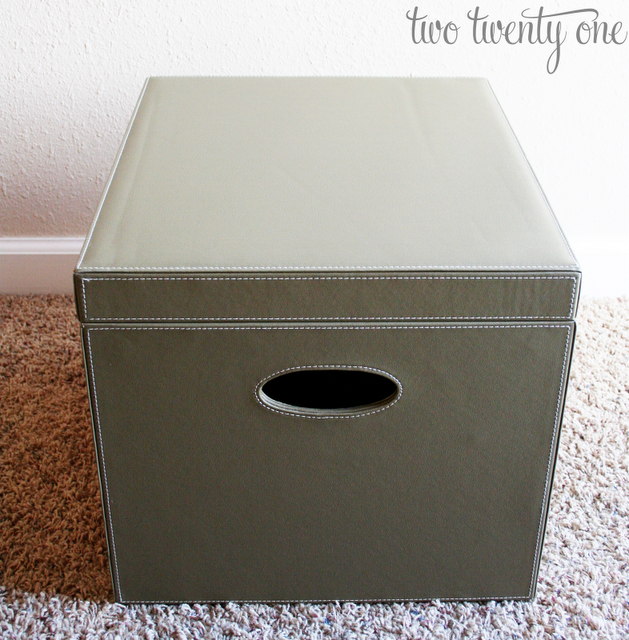 So last fall, yes, last fall, I spray painted it pink. Why are you just now reading about it? Because I do what I want. Just kidding. I don't really know why it's taken me so long to write a post about it. Maybe you're reading about it now because I've been inspired by my recent trip to Ikea. Speaking of which, do you spy any Ikea items in the photo?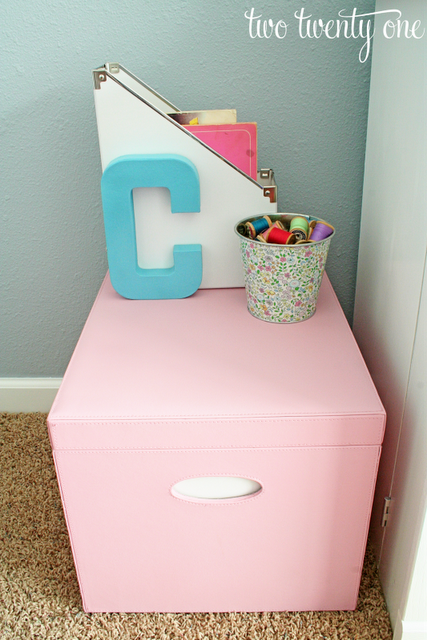 Why yes, that is a Kassett magazine file and Forsommar plant pot. I should have bought at least one more pot. I love the design. Two packages of paper napkins with the design did come home with us.
I plan on using the file storage box to store sewing supplies once I finish my filing cabinet. That's why the box is sitting next to my newly updated sewing machine cabinet. The magazine file contains my sewing machine manual and a vintage sewing book that belonged to my grandma. I put some of my grandma's vintage wooden thread spools in the pot. The "C" is a $2 paper mache letter from Hobby Lobby that I spray painted.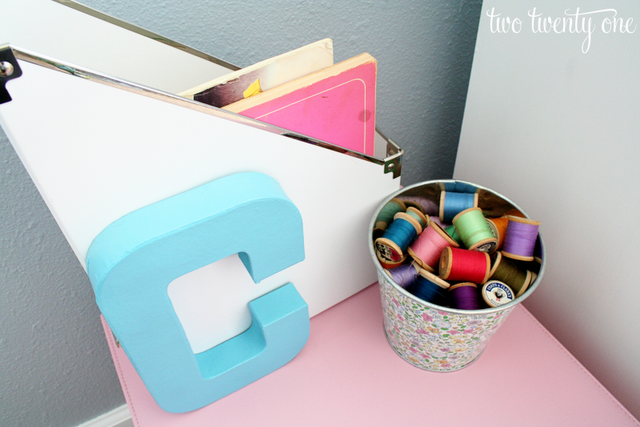 I love the updated look of the storage box. It's much prettier than the ugly green. No?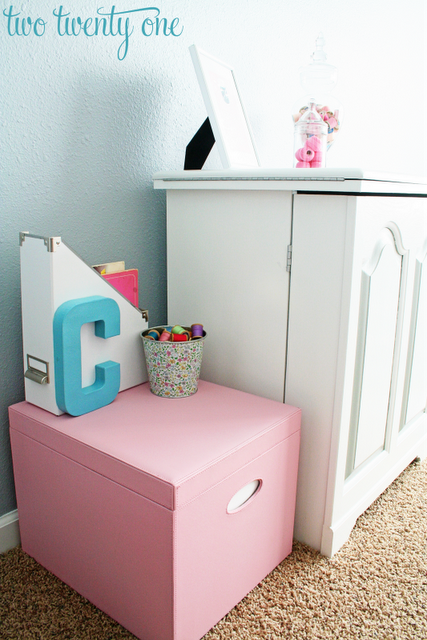 Do you believe in the power of spray paint?
What's your favorite spray paint makeover project?