This post is brought to you by Martha Stewart Home Office with Avery. As always, all opinions are my own.
Ah, organization. Something we all probably need a little more of in our lives. I'm not gonna lie, I definitely need it in my life. As many of you know, I have a day job on top of running the blog and my brand ambassadorship with Homes.com. This requires me to be organized. Probably more organized than you think. I have two planners/organizers– one for scheduling clients for my job as a developmental therapist and one for the blog. I also have to do all of my own bookkeeping (holy paperwork, Batman) because I'm a 100% self-employed. So today I'm showing how I put some Martha Stewart Home Office with Avery organization products to use in my home office to stay organized and sane. Well, as sane as possible.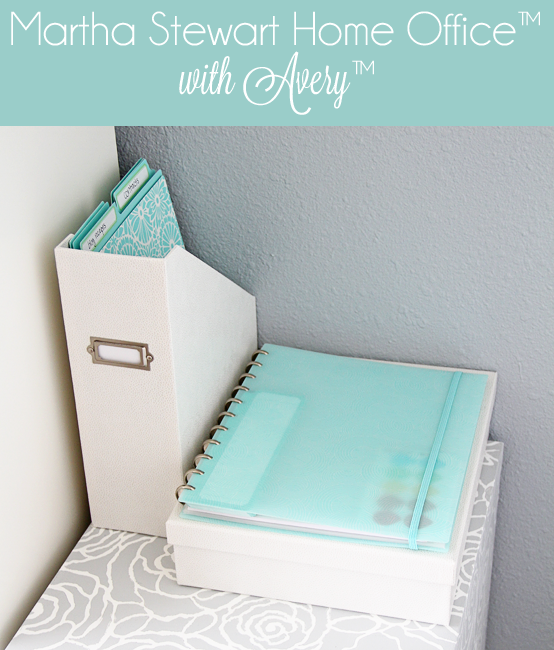 Some bloggers call it an "editorial calendar", I call it a "planner". I'm simple like that. Basically, I need something with a calendar and a pocket folder or two to keep all my blog business straight.
Which brings me to my love of the Martha Stewart Home Office with Avery discbound notebook and all of its awesome add ons.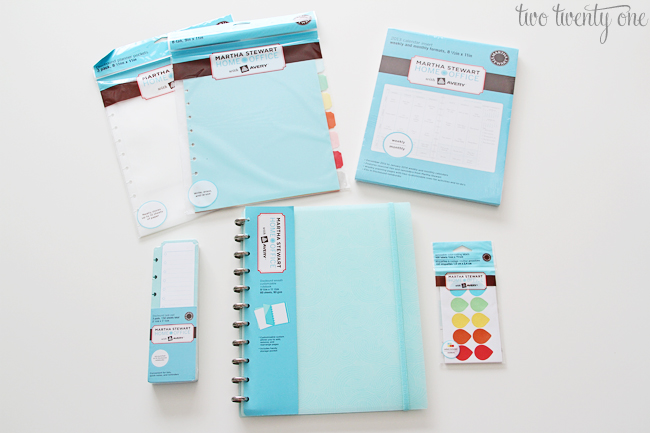 The notebook has these cool discs that allow you to add elements by popping them onto the discs.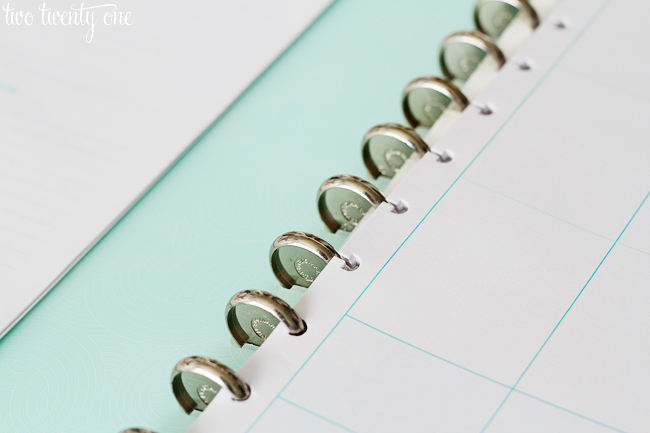 It comes with lined paper so I kept some of it for jotting down ideas this noggin of my mine might cook up. While I took some of the paper off, I added the calendar, a task pad, 3 folders, and color coding dots. I plan to use the color coding dots to color code blog posts but someone with kids could assign a color to each kiddo to keep track of each kid's specific activities.

Like I said above, I'm a 100% self-employed, small business owner. And while self-employment has its pros (hello, I'm basically my own boss), it also has its cons. One con? Paperwork and taxes. Obviously everyone has to pay their taxes, but there's an extra bookkeeping process that comes with owning and running your own business, let alone two businesses.
To keep all of my blog receipts, contracts, utility bills, DT receipts, etc. organized I put these pretty vertical file folders, file folder labels, and magazine file to work.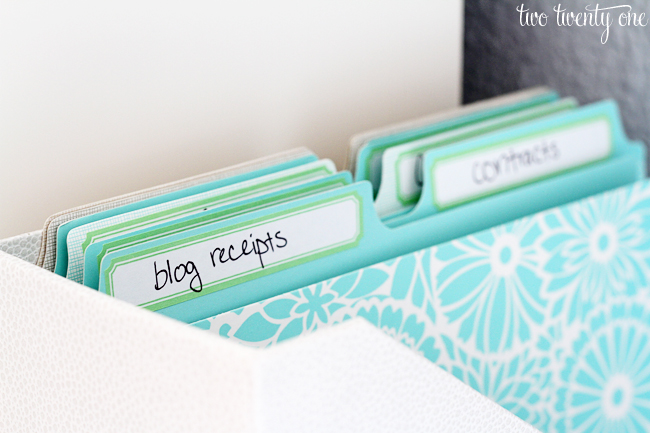 Now, I'm not going to pretend that I'm the best bookkeeper ever. I don't file things right away. Typically, I let receipts and other paperwork stack up and file them away every couple months or so. Which is why I love this document storage box. I write on top of each receipt what it's for (DT or blog), and then I throw them in the box so I don't lose them. And when I get a chance, I file them away. I understand that this may make some borderline OCD people cringe but it works for me.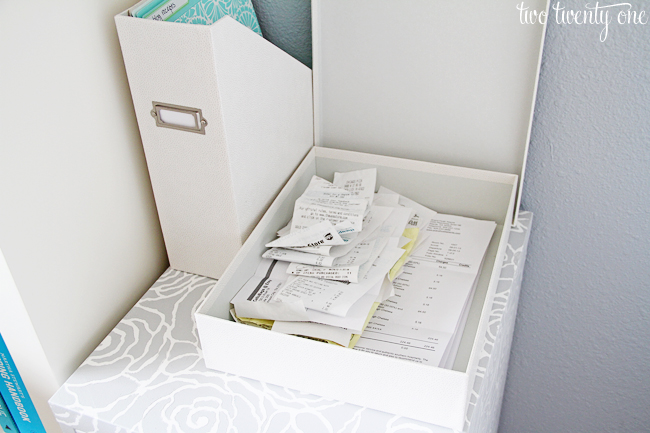 Not gonna lie, having functional and pretty organization products makes me feel less stabby about bookkeeping.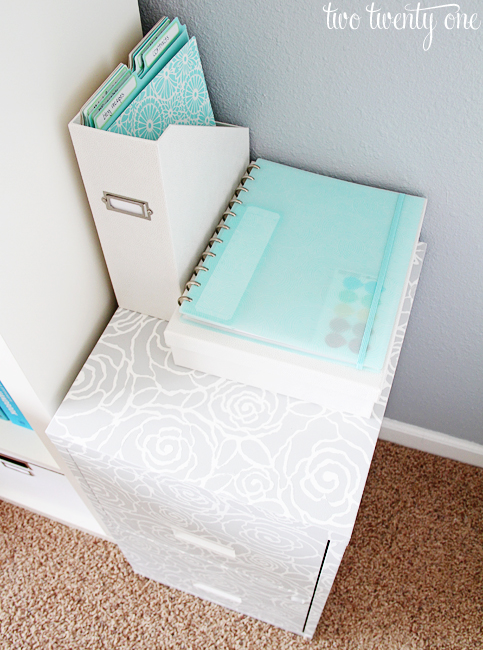 I'm sure you can think of ways to put some of these products to use in your own life, whether you're a small business owner or not. So why not enter to win a $50 Staples gift card so you can get your own Martha Stewart Home Office with Avery products?
You must use the Rafflecopter widget to enter to win. Giveaway open to US residents.
Stalk away!
This post is brought to you by Martha Stewart Home Office with Avery. As always, all opinions are my own.