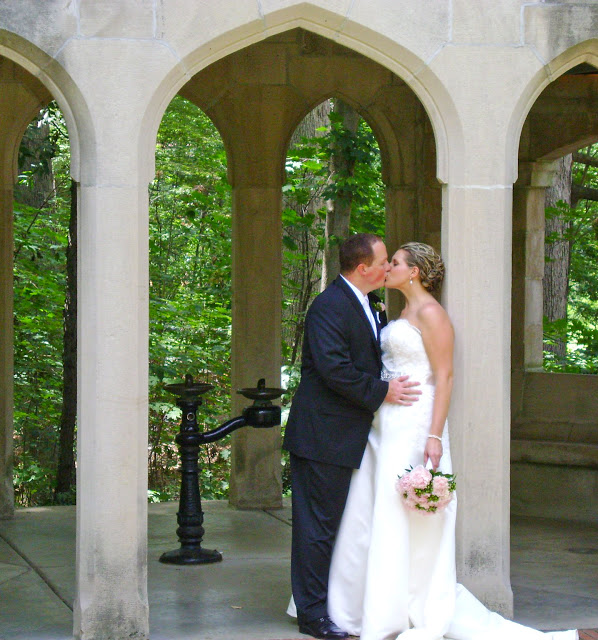 Why, hello.  Long time, no blogging.  I have a good excuse though.  
Brad and I were married 10 days ago on Saturday, June 25th!
It was beautiful!  The weather was gorgeous.  We had 120 friends and family there to celebrate with us.  All of my wedding DIY projects looked fantastic at our venue.  Everyone was so sweet, 
telling me how I did a wonderful job and how everything looked so beautiful.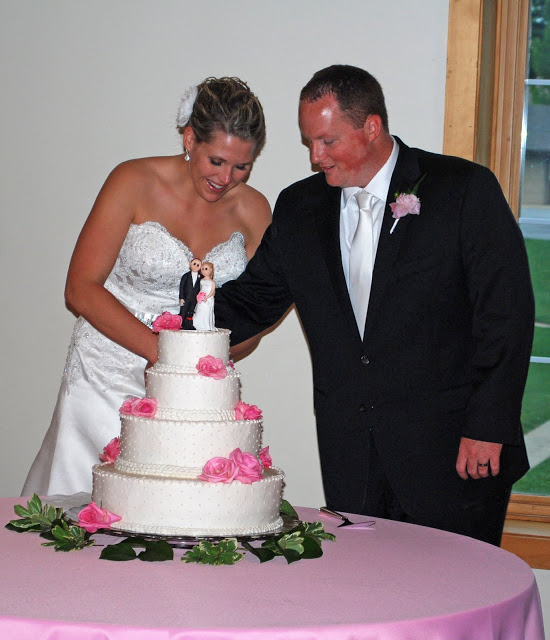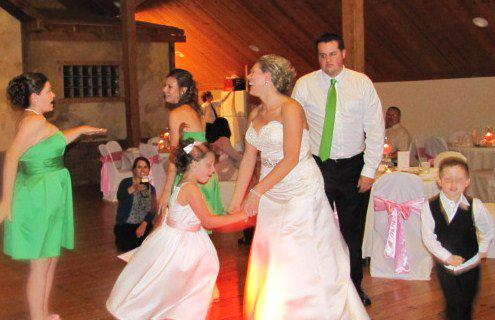 There was a cloud of sadness that hung over the day.  At 9:45, I was getting my makeup done in my bridal suite, and my cell phone rang.  It was my dad– calling to say that my 91 year old grandmother had just passed away.  She would have been 92 on the following Wednesday.  She had been ill for the better part of 5 years and in a nursing home for almost 2 years.  I think I was in shock most of the day– there was so much going on that it was hard to believe that she had passed away.  Since our wedding day was only one day that couldn't easily be repeated, I decided that I would put on a brave face and enjoy myself as much as possible.  I told myself that I could be sad the days after the wedding.  I'd like to think that my grandma wanted to be at the wedding so badly that this 
was her way to attend– in spirit.
On the Wednesday after the wedding, Brad and I traveled the 3 hours to my hometown for my grandma's visitation and funeral.  It's been kind of a whirlwind the past two weeks.  

We spent this weekend trying to get our house back to normal (it's still a mess though) and finishing the landscaping we've been meaning to do for over a month now.  
Brad and I are going on a 
mini-honeymoon this upcoming weekend.  I'll be sure to post photos when we get back.

Here's a sneak peek of our mini-honeymoon destination.