I try to stick to a low carb diet.  My body hates carbs.  HATES them.  You're probably all like, "What Chelsea?  You make all those delicious desserts, and they don't look low carb to me."  This is true.  But I always take the majority of those carbtastic creations to parties, or I send them to work with Brad.  They cannot be left in our house because I will eat all. of. them.
I've tried a couple different mashed faux-tato recipes, and this one from I Breathe… I'm Hungry is the best I've found so far, with some tweaking.  I changed some ingredient amounts and added sour cream, bacon, cheese, and green onions.  They taste as close to mashed potatoes as you can get.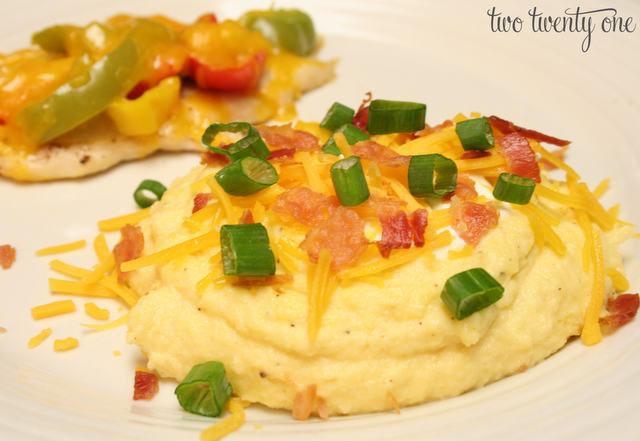 Pin It
Start by cleaning and trimming a head of cauliflower.  Put the cauliflower in a microwave safe bowl.  Add 1/3 cup heavy cream and 1 tablespoon butter.  Microwave on high, uncovered, for 5 minutes.  Stir the cauliflower/cream/butter mixture.  Microwave for 4 more minutes on high.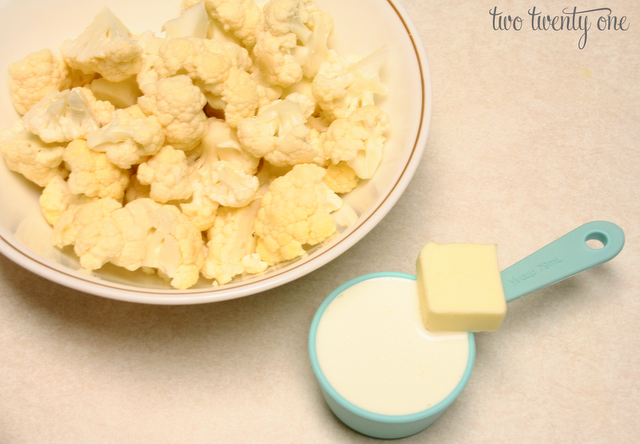 While the cauliflower is in the microwave, scrounge up about 3 oz. of sharp cheese, 1 tablespoon of butter, and some salt and pepper.  You'll also need a food processor or blender.

When the cauliflower is finished in the microwave, immediately put it in the food processor with the cheese, butter, pepper, and salt.  Puree until the mixture is smooth.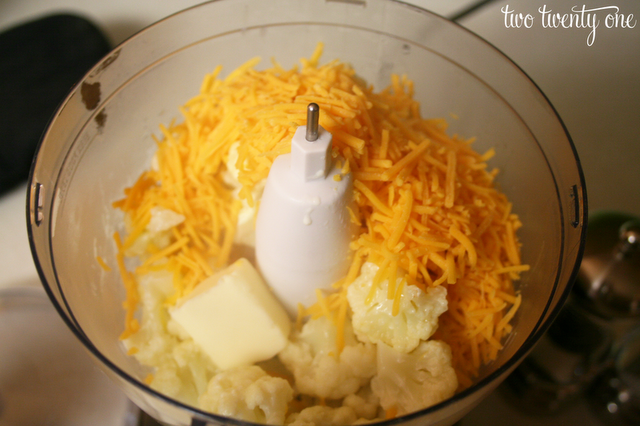 Plate the cauliflower, and top with sour cream, bacon, remaining cheese, and green onions.
Here's a 3×5 recipe card.  Click on the image to open the download.
Have you ever tried mashed faux-tatoes?
Does your body hate carbs, too?
Any big weekend plans?  I'll be cleaning and doing taxes.  Boooo.