Recently, I was asked to try out some laundry cleaning products from The Honest Company.  Since I'm not married to any particular laundry products, and I'm all for trying out new things, I said "you bet".  I'm also a sucker for pretty packaging.
I was particularly excited to try out The Honest Co. because all of their products are natural, non-toxic, and eco-friendly.  There seems to be so much unnecessary garbage in products and product packaging these days, so knowing their products are natural gives me a greater peace of mind.  That, and I love companies who give to charity.  With every purchase made, The Honest Co. donates time, money, and product to their current charitable partner Baby2Baby.org, a non-profit that supplies families in need with essential baby gear and clothing for children up to 12 years old.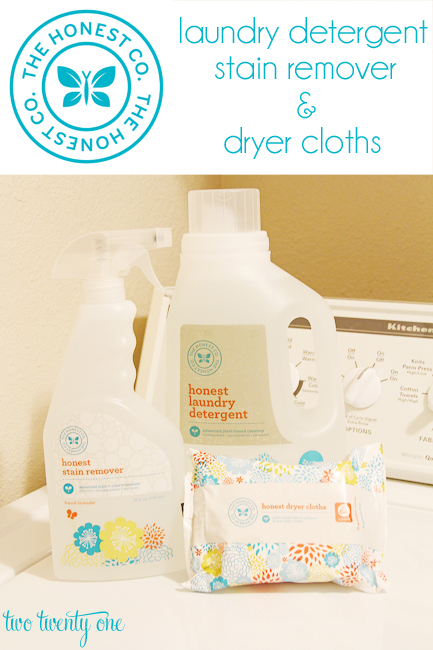 I put the products to use the other day.  Brad got a couple dirt stains on his track pants, sliding to catch a softball during a game.  I asked him if he caught the ball.  He didn't.  But A for effort.  This was the perfect stain for the stain remover.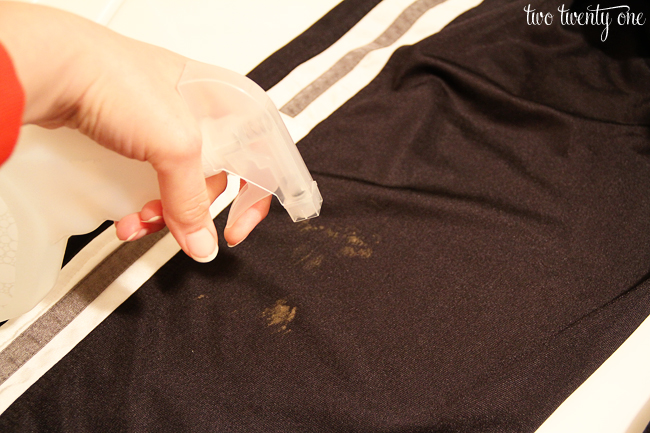 The detergent smells really good– crisp and fresh.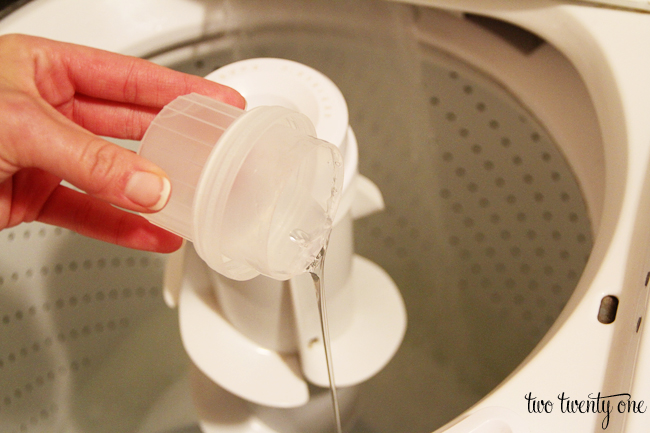 The reusable "wet" dryer cloths (they feel like baby wipes) left our clothes soft.  The cloths naturally infuse plant-based softeners directly into clothes as they dry, which leads to soft, static-free clothing without toxic scents.
I will say that I had a hard time figuring out how to open the packaging.  The flap is clear (as you can see below), and there's no "open here" identifier for Captain Obvious's like myself.  So keep this in mind when you're contemplating ripping the packaging open with your teeth.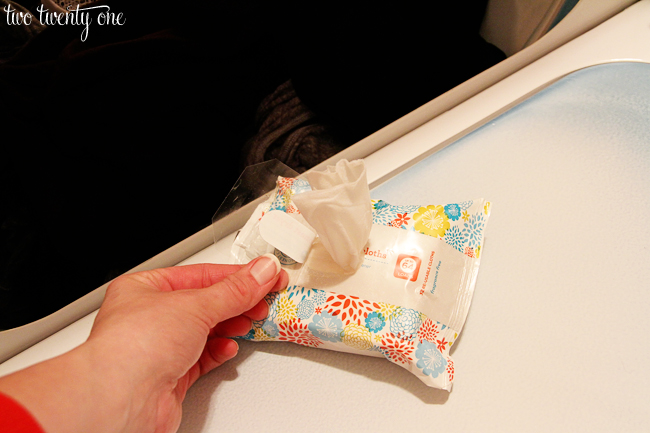 Tadah!  Stain be gone.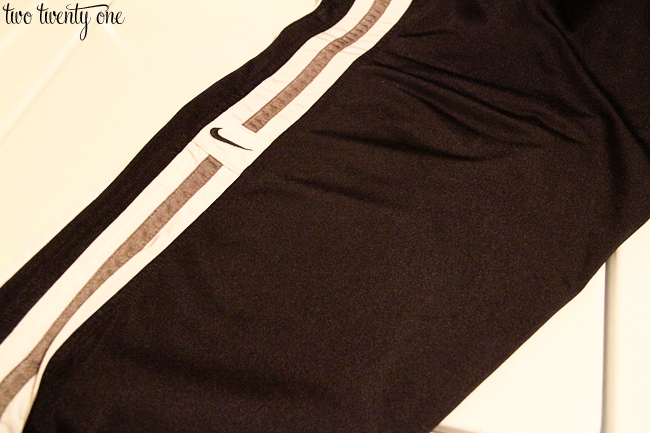 I'm pretty much sold on The Honest Co.  Our clothes are clean, static-free, and I was able to eliminate toxins from one more category of cleaning products in our home.
Check out the Honest Company
Email Sign Up • Diaper Trial • Cleaning Trial • Twitter • Facebook • Blog
Want to try out some Honest Company products?  Get $10 off a $40 purchase at The Honest Company using code 10off40Pollinate. (Limited to first-time customers and one use per customer. Expires May 8, 2013.)
Have you tried any The Honest Company products?

This shop is part of a social shopper marketing insight campaign with Pollinate Media Group® and The Honest Company  but all my opinions are my own. #pmedia #NaturallyHonest  http://cmp.ly/3/8vNxcO.