A few weeks ago Leeann from Join the Gossip blogged about doing a Favorite Things Swap. I thought it was a splendid idea because who doesn't like getting presents in the mail?
I was super excited to receive my package from Jenelle from Rellas Bellas on Friday. Here are some of her favorite things that she sent me.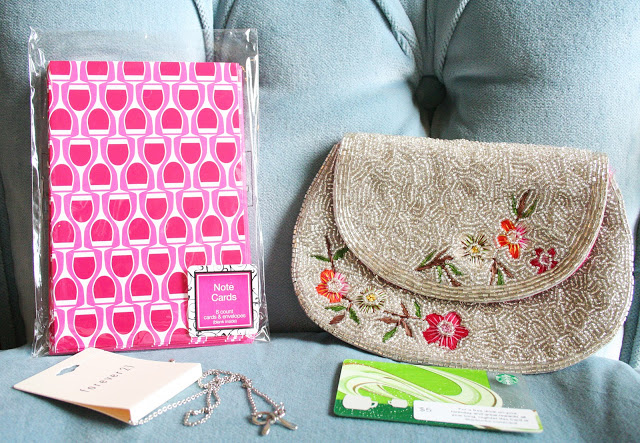 $5 Starbuck's gift card for a pumpkin spice latte
Here is what I sent Jenelle (photo courtesy of Jenelle).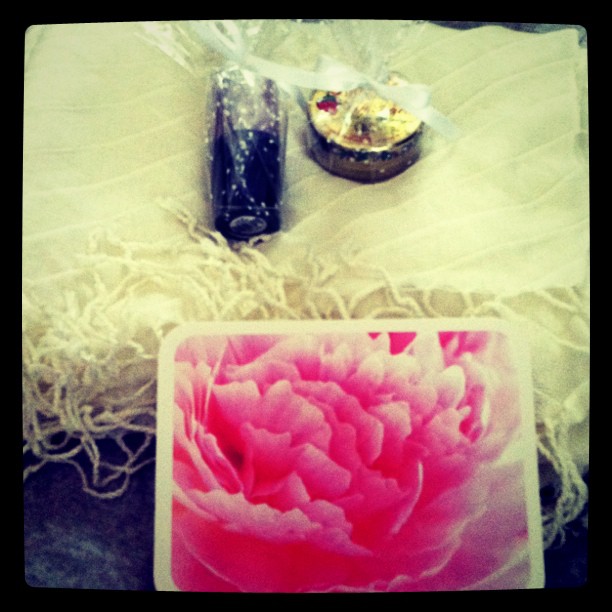 purple nail polish (purple is my fave toenail polish color for fall)
Rosebud Perfume Co. Strawberry lip gloss (love this stuff!)
ivory scarf (I own 25+ scarves and pashminas…)
pink peony card (my favorite flower)
A big thanks to Leeann for putting together such a fun swap!
So, what are your favorite things?