Before leaving for work on Wednesday afternoon I let Jack outside to do his business.  Not long after putting him out there I heard him barking excessively.  I went to the backdoor to see what his deal was.  He was in the back corner of our yard, looking at an electric pole.  My eyes followed the pole upward.  There, on the power line was a squirrel.  Jack had chased the squirrel up the pole.  
Being the irrational, over-protective dog mother that I am, my first thought was, "Omigosh that squirrel is going to get electrocuted, fall back to earth, and electrocute my dog".  So I lured Jack back inside by using one of his favorite words: "treat".  He was hesitant at first. Treat?  Squirrel?  Treat?  Squirrel?  Ok, treat.
I leave for work, hoping that the squirrel will climb down the pole and scurry off now that the ferocious, 40 pound dog-beast is gone.
Fast forward 6 hours.  I get home.  I look out the backdoor at the pole, and there's the squirrel, still sitting on the power line.  At this point I started to feel bad for him because the temperature has dropped significantly and it's spitting rain.  I don't know how to rescue squirrels from power lines, so I did the next logical thing– I got out my camera.
"Man, it's long way down from up here."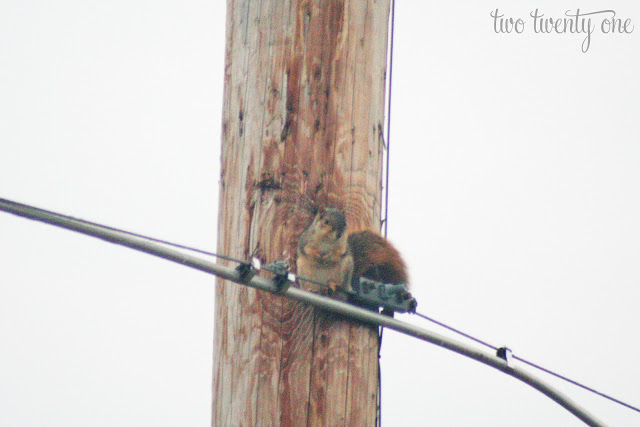 "Gettin' kind of chilly…"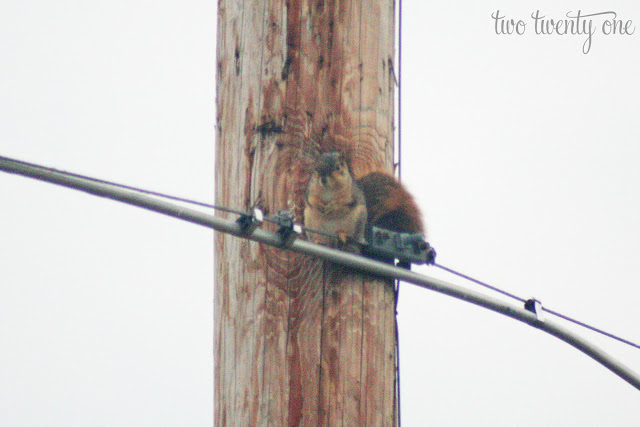 "Listen chick, stop taking my picture and help me down, or I'll haunt your dreams with my evil glare."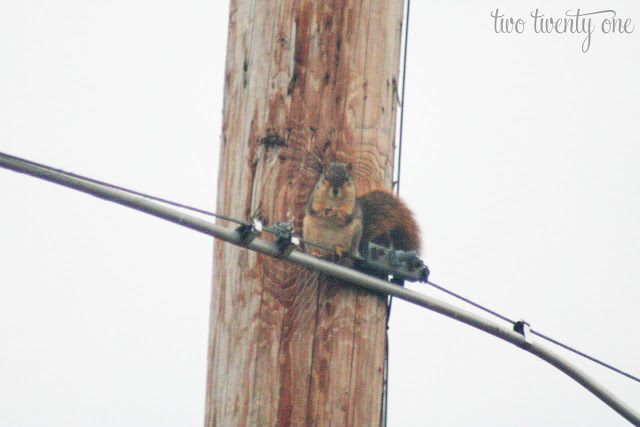 "Whatever. I'm going for it!"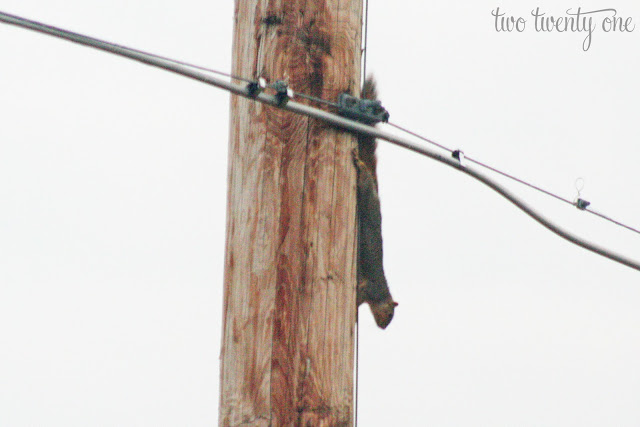 "I can see Russia from this pole."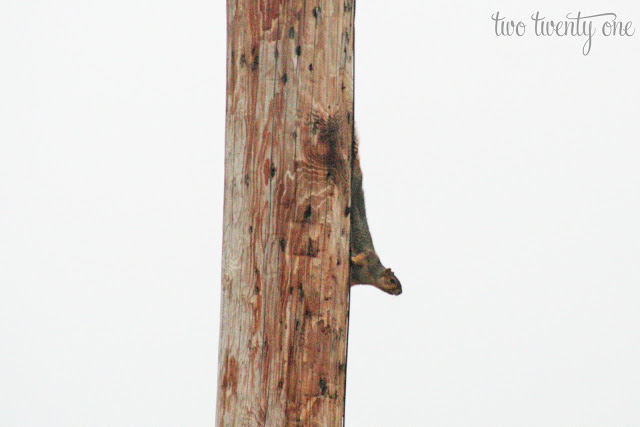 "Thanks for all your help, lady.  See you in your dreams."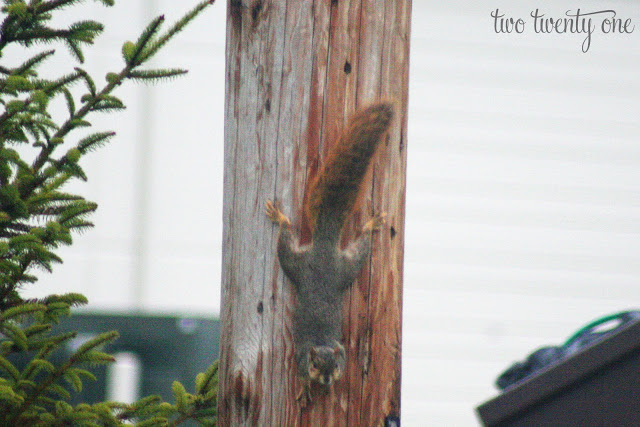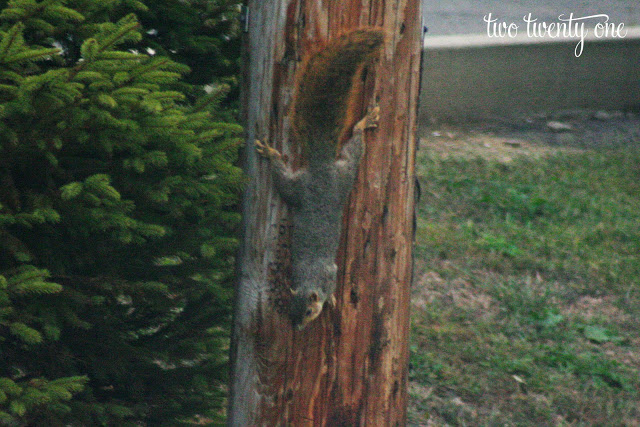 The squirrel had a successful descent and scampered off into the distance.
And with that, I'll leave you with a video of the ferocious dog-beast.