Whew, what a week it's been.  We attended a baby program at the library, lunch and a long walk with a friend, lunch with family, swim lessons, walks in the park, walks around the neighborhood, and trips to the mall, Costco and Trader Joe's.  I just consulted my Fitbit, and I've logged 48,500 steps since Monday morning.  No wonder my feet are kind of sore.
Oh, and we have a full fledged crawler on our hands.  Baby-proofing fest 2015 is happening this weekend because Owen is already attracted to everything he's not supposed to get his 8 month old paws on.
I recently updated our entryway.  Don't get too excited because it's not a huge update.  I got a new lamp.  (It's the little things, you guys.)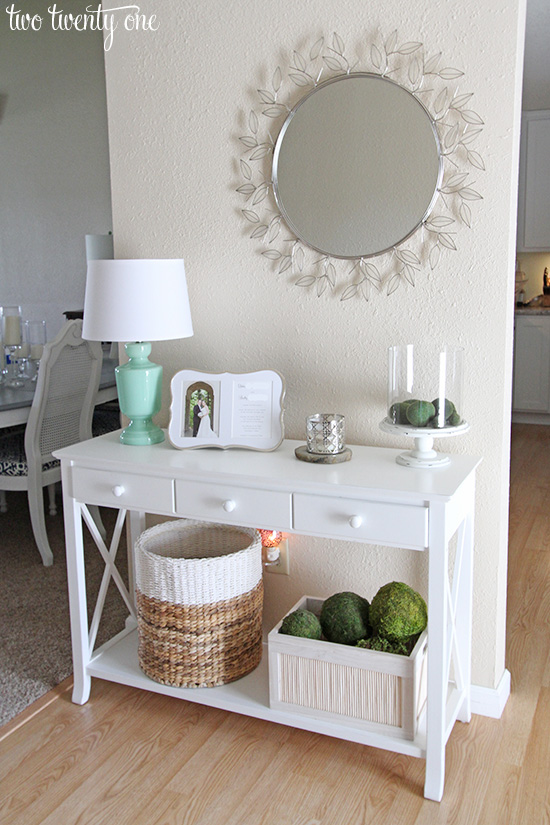 I posted about it on Instagram a few weeks ago.  It's the craziest story.  I was minding my own business, pushing Owen in the cart through Target and this lamp fell off the shelf and landed smack dab in my cart.  Super strange, right?
So I brought the lamp home, slapped a shade on it and proudly displayed it in our entryway.  Isn't she a beaut?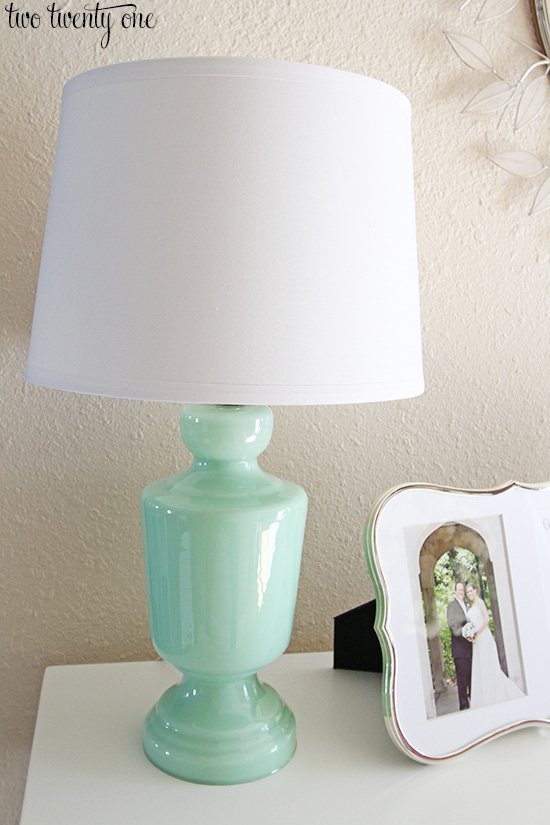 I think the days are numbered for these moss covered balls with our mobile little man.  Darn baby is cramping my style.  At least he's cute.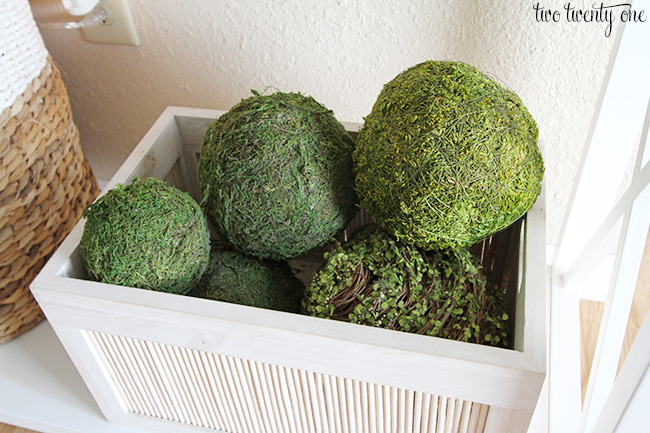 Have a great weekend, guys!
This post contains affiliate links.