What if your blog disappeared out of thin air?  Would you go into sheer panic and have the urge to vomit?  Because I would.  That's what happened last night to Alison, a fellow Hoosier blogger who I adore.  Guh, could you imagine?
So I decided to write a post on how to back up your blogger blog.  It's super simple.  And, I'll apologize in advance for the fuzzy images.  I don't know what the deal is with them.
Go to "Settings".  
You'll automatically arrive on the "Basics" page.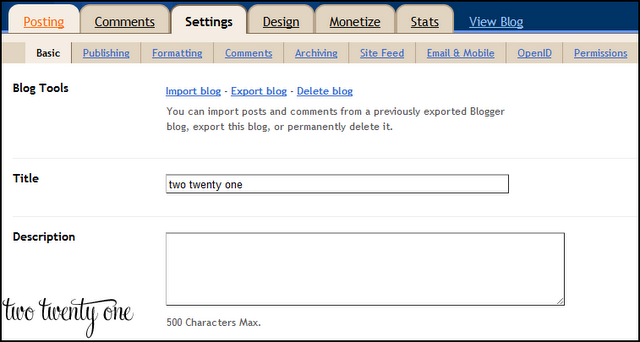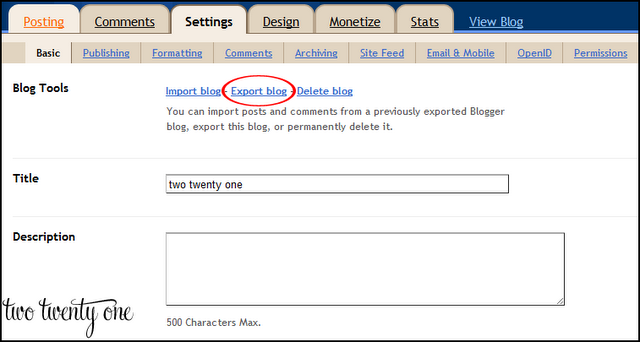 Click on "Download Blog".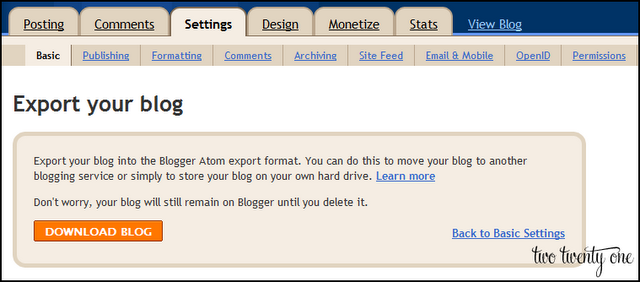 A "Save As" window should pop up.  Decide where you want to save your XML file (aka your blog).  I made a "Blog Back Up" file where I keep each back up file.  I should really back up more often.  Maybe that will be a new New Year's resolution.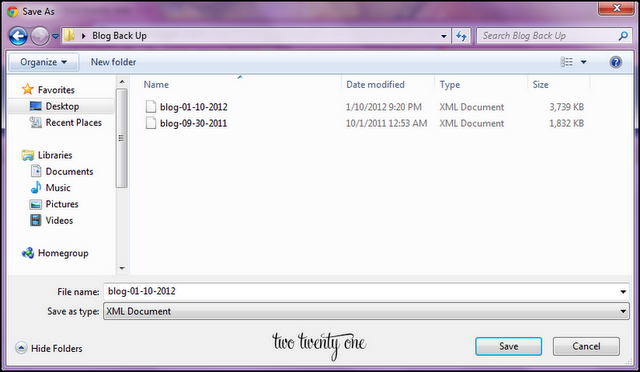 There.  Now go back up your blog.
Are you already a blogger-backer-upper?
Has your blog ever disappeared?
Did you know that my birthday is on Monday?  I'll be 21+6.