This post is brought to you by CJ Affiliate's VIP Content Service and My M&M'S for
sponsoring this post. As always, opinions are 100% my own.
When I was planning the bachelorette party I recently threw My M&M'S reached out and asked if I was planning a party soon. And I was all, "Funny you should ask."
To be honest, I knew about speciality M&M'S, like the different colors and how you can add text, but I didn't know how far they'd come. But after logging onto the My M&M'S website, I was astonished. I promptly texted Brad and said, "Did you know you can put people's faces on M&M'S?!"
That's when I definitely knew I would be making custom M&M'S for the bachelorette party favors. And it just happened to work out that the bride-to-be loves M&M'S, and there's nothing better than seeing your face and name on your favorite candy.
It took me less than 10 minutes to pick out the colors I wanted, add an image of Melissa's face, add clipart (the diamond ring), and two different texts. While there are different party favor options, I chose to go with the silver candy tin.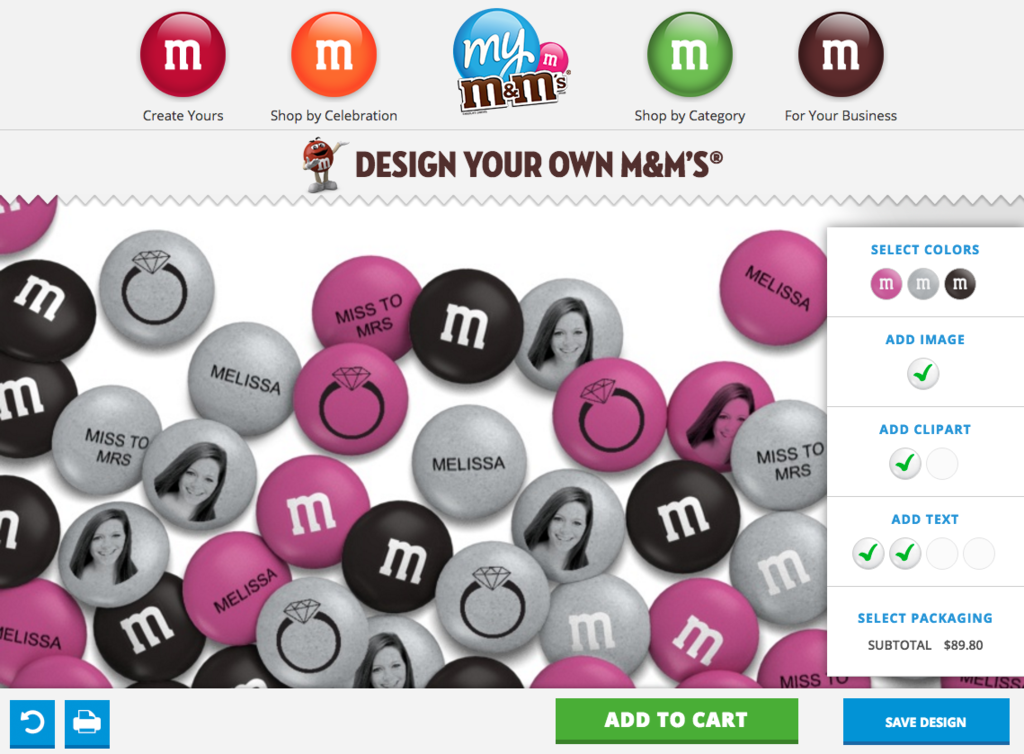 And here's how they came out! So cute, right?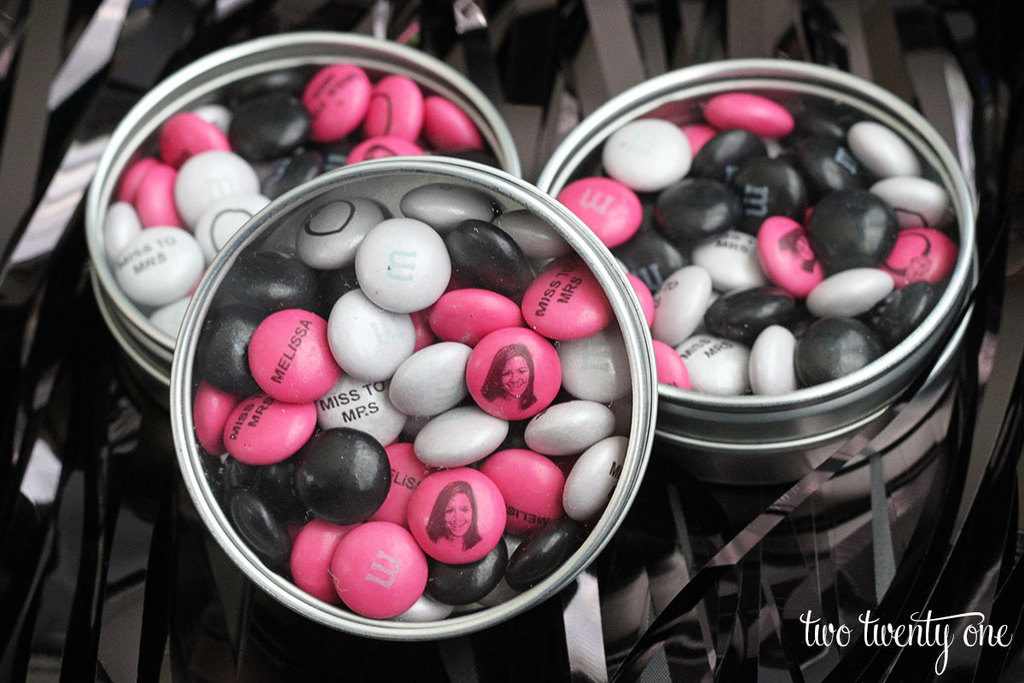 I added the bachelorette party M&M'S to the party favor bags that contained the hair ties, koozie, and light-up ring.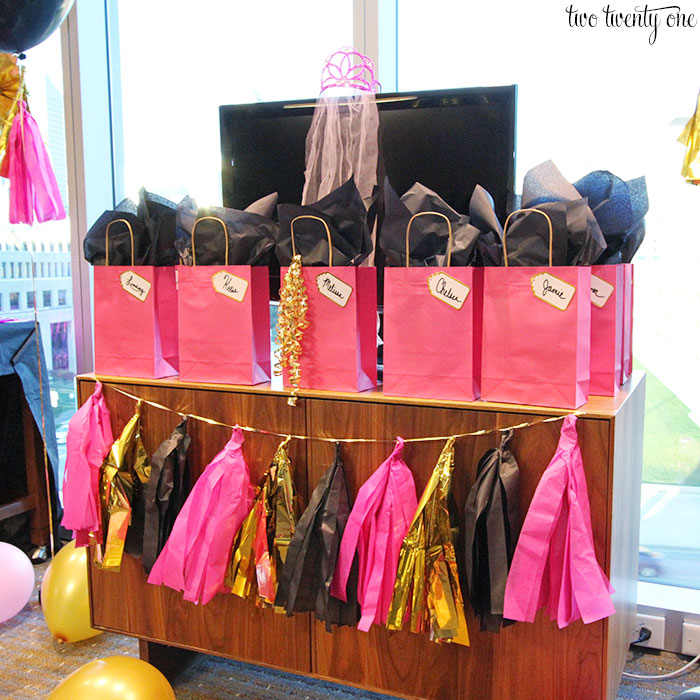 Everyone at the party thought it was equally cool and hilarious to see Melissa's face on M&M'S.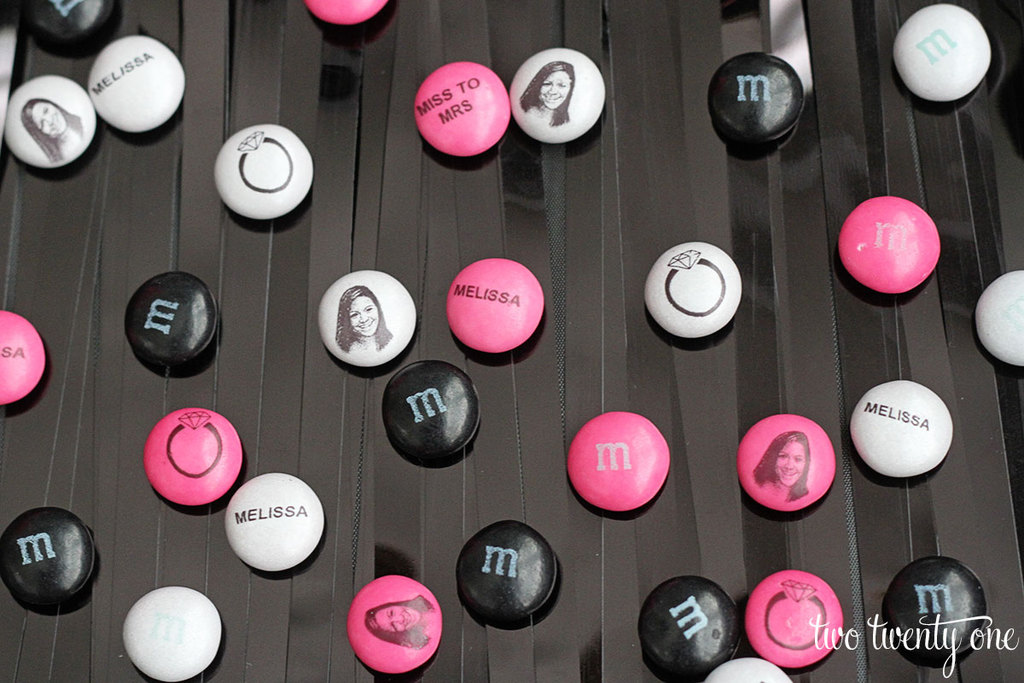 The tins worked out perfectly. You could see the M&M'S and the container could be opened and closed– a lot classier than a plastic, zipper bag.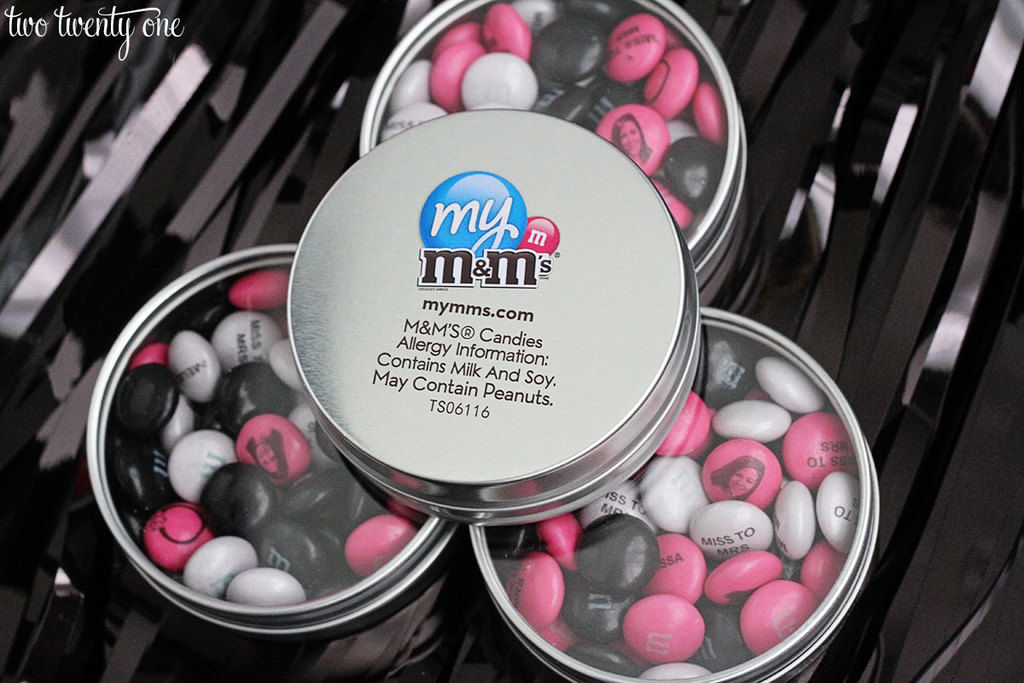 If you have a special event coming up, take advantage of 25% Off Personalized My M&M'S through 9/1/16 with promo code twotwentyone.