Hey friends!  I thought I'd drop in and let you know how our vegetable and herb garden is doing.  As you remember, we planted the garden back in April.  Here's what it looks like now.  (Please disregard our dying grass and the flourishing weeds.)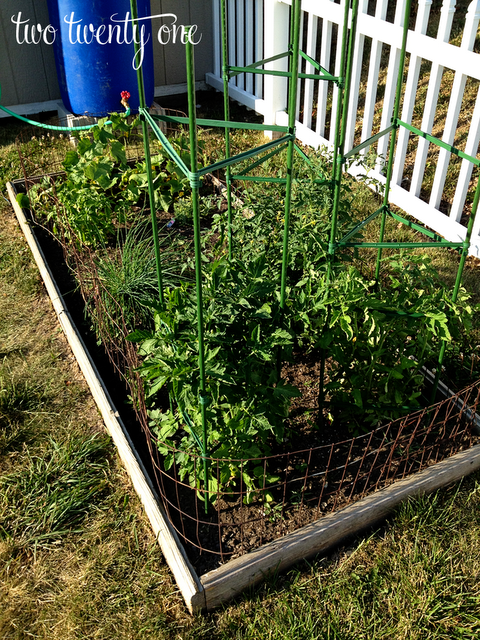 We staked the tomato plants the other day because they were outgrowing the buckets.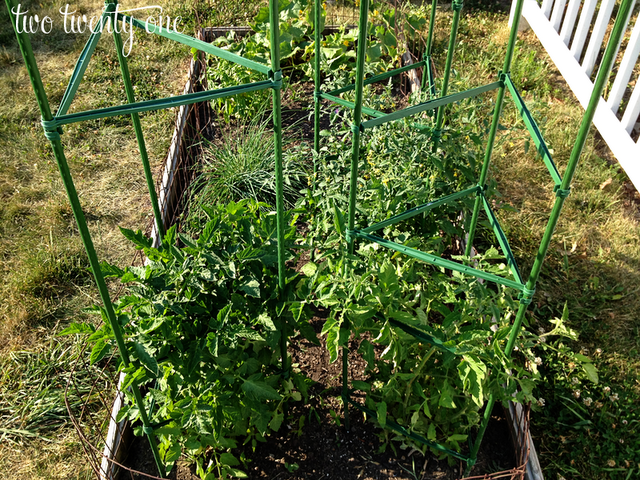 Rain has been sparse around these parts lately, so our DIY rain barrel is pretty barren.  We've had to resort to using water from the house, aka not-free-water.  Boo.  But the important thing is that the garden is growing.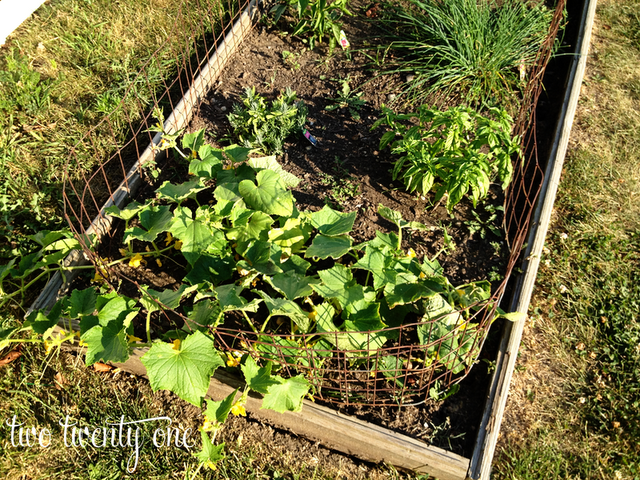 I can't wait to share my Haven experience with you guys next week!