Throughout the past couple months I've shared that Brad and I are working to pay off his student loan debt so we can move on to a bigger home for our growing family.
I've learned some things along the way that are going to help us achieve our goal of kicking those student loans to the curb.
One thing I learned is to prioritize your goals. Our goals are to:
• pay off Brad's credit card debt
• pay off Brad's undergraduate and graduate student loan debt
• save for retirement
• buy a new house
• invest in Owen's 529 College Savings Plan
Most of our goals are short term, while saving for our retirements and investing in Owen's 529 are long-term goals. Every month we put money toward our retirements and Owen's college savings.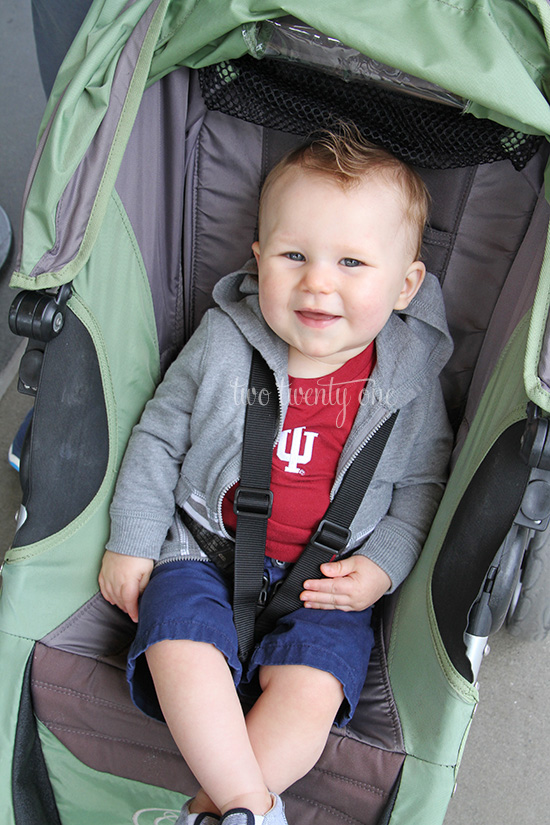 Another thing I learned is to take small steps toward our goals. Our first goal was to knock out our smallest amount of debt, which was Brad's credit card debt that he acquired when he was ripe out of college, working a low-paying job, paying his living expenses, and making student loan payments. So we did the math and figured out how much we would have to put toward the credit cards to have them paid off in a year. In order to put the extra money into the credit cards we had to cut back somewhere else. We did little things here and there. Brad called our Internet, satellite, and cell phone companies to see if they could give us better rates, and we cut back on how much we ate out.
I'm happy to report that we are 100% credit card debt free, and we intended to keep it that way. We still have credit cards, but we don't buy things if we don't have the money to pay for them. And we pay off the balance every month. Now we're moving on to tackling the student loan debt.
One last thing I learned is to have an accountability partner – someone to help you stay on track. For us it's each other. We came up with these goals together so we're working with each other to achieve the goals.
From this advice what do you find most valuable? Is there anything you can apply to your personal situation?
Please enable Javascript to watch this video