It's Pinterest Challenge time, people!  
A few months ago I participated in the winter Pinterest Challenge with my
button monogram
.  I'm partying it up with
Michelle
,
Kate
,
Katie
, and my new BFF
Sherry
this time around with my fabric covered book.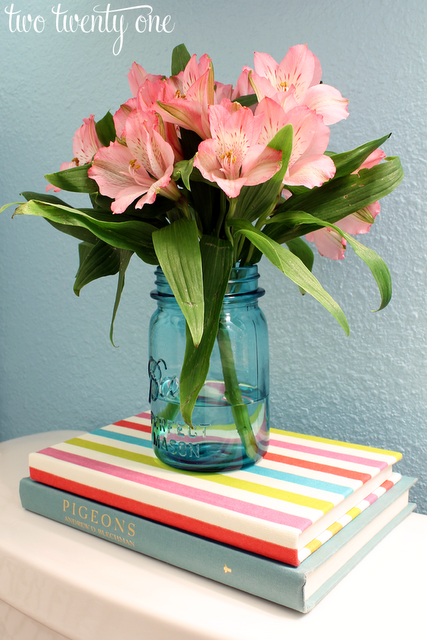 I was pinspired by this fabric covered book made by Amy from Delightful Distractions.  Her tutorial is so easy to follow you could make a couple fabric covered books on a few glasses of wine.  I wouldn't know from experience.  I'm totally guessing.
I used a hardback book I had laying around.  I was afraid that some of the text and the graphic on the front of the book would show through the fabric so I sprayed some primer on it first.  Easy fix.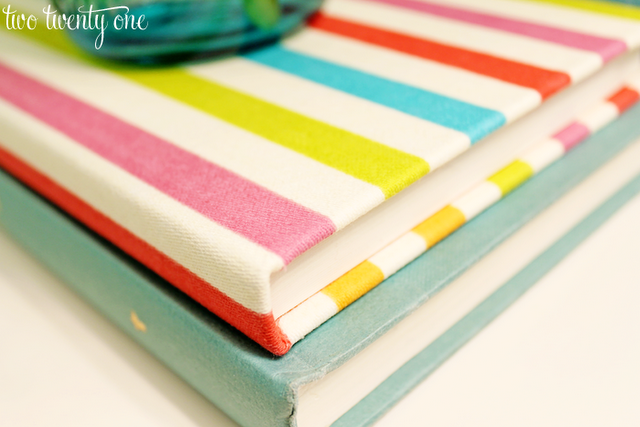 I made my snazzy fabric covered book for about $1.  The book was free.  The fabric cost about a buck.   Not too shabby.

Why yes, the books are stacked on the back of our guest bathroom toilet.  And why yes, that is a book entirely about pigeons underneath the fabric covered book.  I mean, who doesn't want to read a 239 page book about pigeons while tending to their business in the lavatory?  If you're shaking your head 'no', then you sir, are not American.

Note:  I bought the pigeon book at a thrift store because I liked the color, not the content.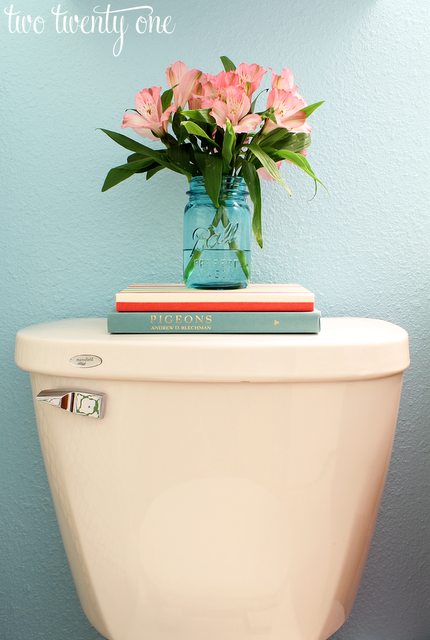 Have you ever covered a book with fabric?
Have you ever read a 239 page book about pigeons?