I don't get to World Market as much as I'd like, but when I do I can easily spend an hour or more wandering around the store looking at all their awesome stuff.  From furniture to wine, they have it all.  One thing I love about the store is all the unique and colorful items they carry.  Trust me, it's not hard to spend an hour there.
I recently headed to World Market to wander around and grab some things to make Easter gift baskets for Brad and I's parents and grandparents.
Holy smokes you guys.  They have the cutest stuff for Easter.  Check out these baskets for the kiddos.  Ah-dorable.  I wanted one for myself.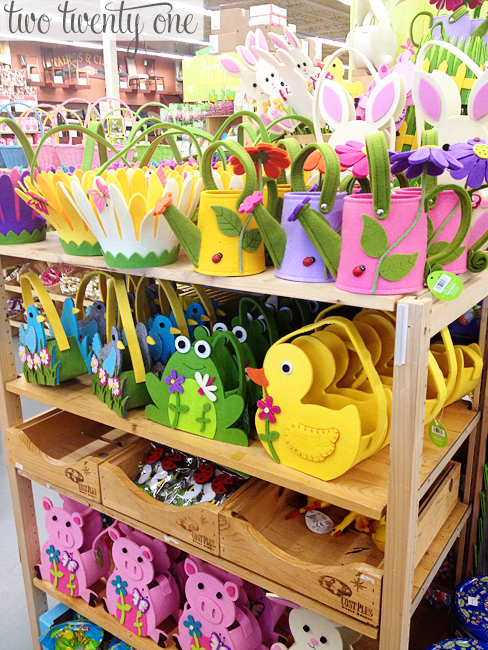 While browsing around, I came across these gift basket kits.  A basket, raffia, gift tag, and excelsior for $5.  Done.  Sold.  Put it in the cart.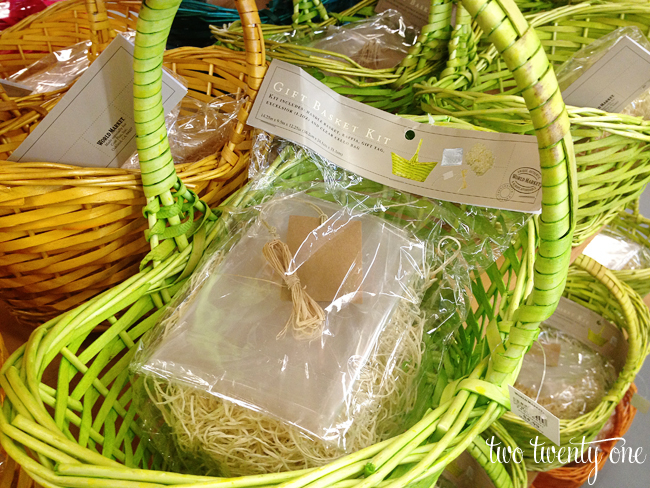 I decided to go with a baking theme for the gift baskets for our parents and grandparents after seeing World Market's bright spring themed baking section.  So. Many. Cute. Things.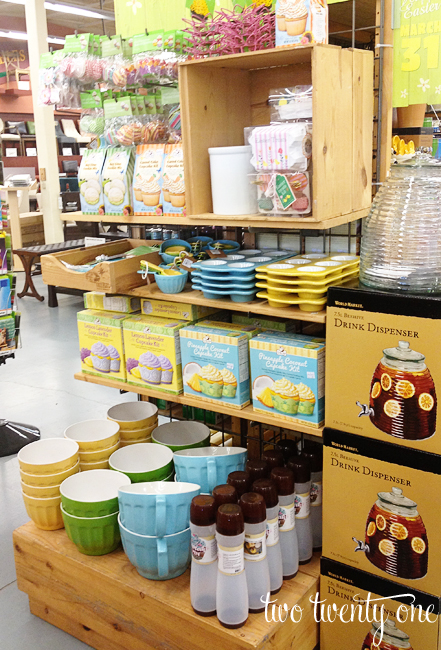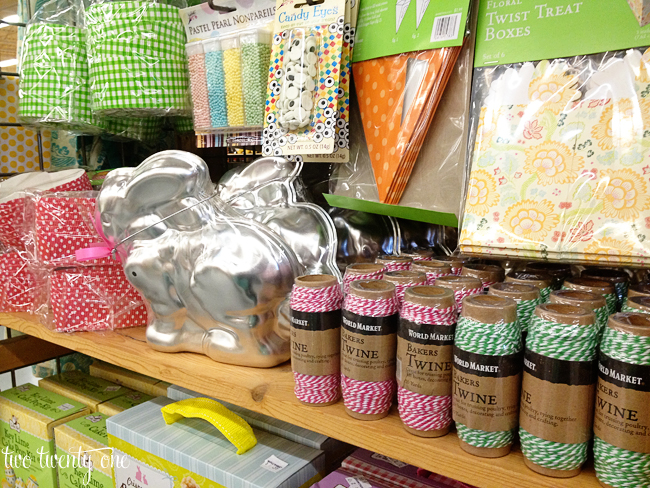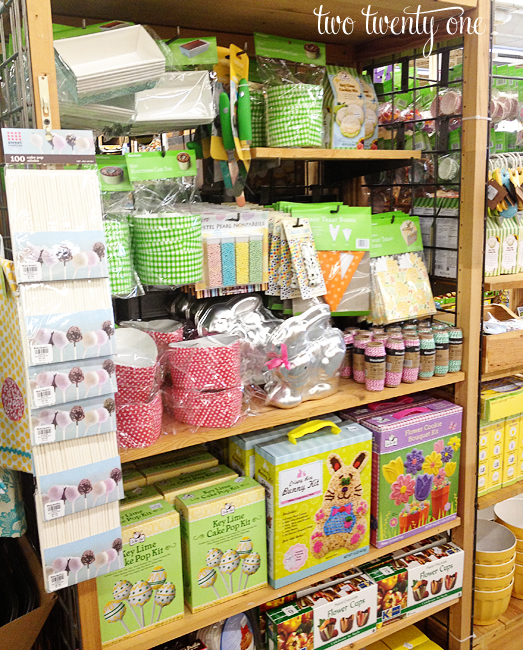 After spending well over an hour in the store, I loaded up my cart and headed home to put the baskets together.
Each basket contains a baking mix, baking utensils, jam, and some chocolates.  The chocolates were a must because I wholeheartedly believe you can't give someone an Easter basket without ready-to-eat chocolates.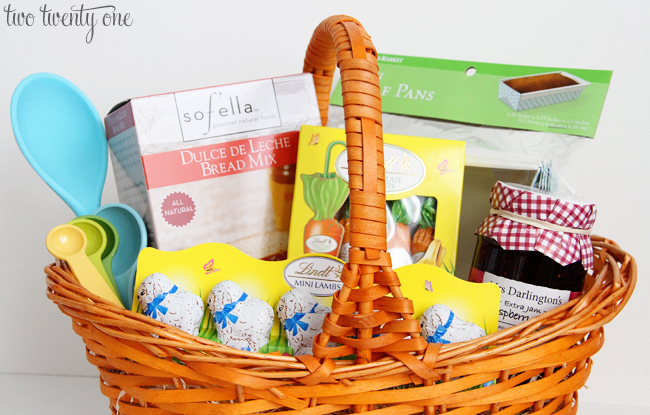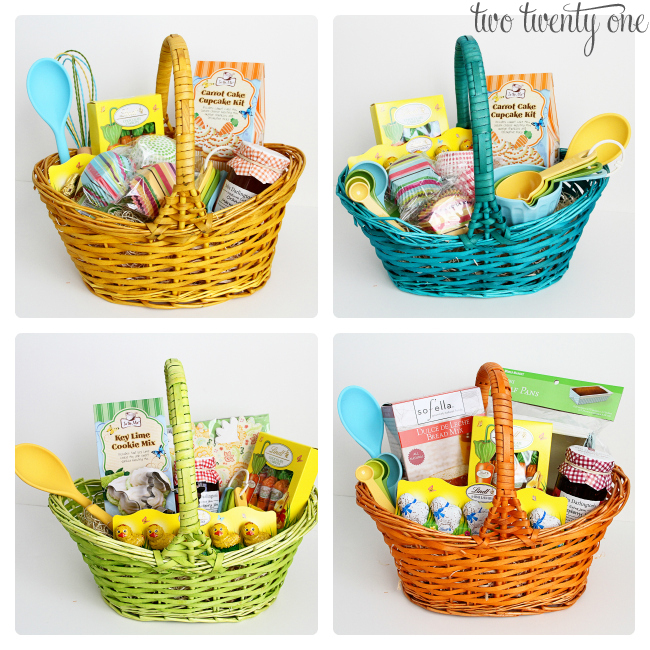 The gift basket kits?  Genius.
Doesn't this gift basket look professionally made?  Because I'm definitely not a professional.  In fact, this is the first time I've made gift baskets.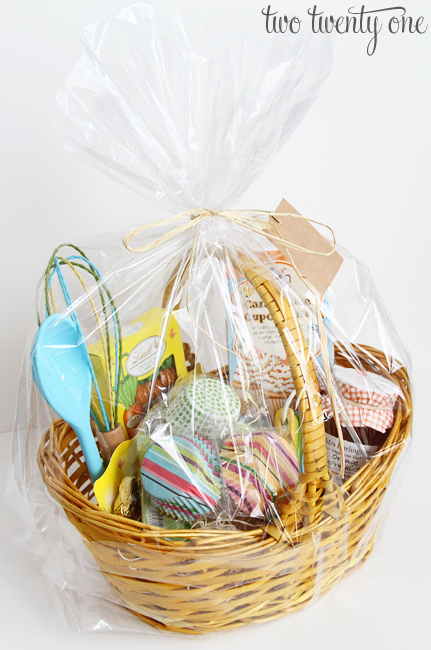 I'm excited to give our parents and grandparents these baskets for Easter.  I'm hoping they don't read this post and spoil the surprise.  Family members: if you're reading this you must act surprised when Brad and I give you your basket.  K, thanks.
Are you a World Market shopper?
Are you a professional gift basket maker?
Aren't those kiddie Easter baskets the most adorable things you've ever seen?
Make sure you check out the OZ The Great and Powerful Sweepstakes presented by World Market!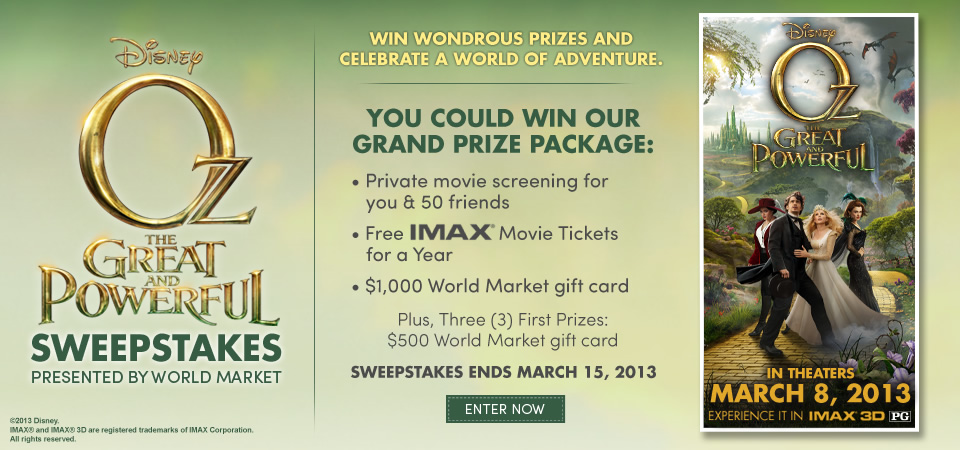 Win wondrous prizes and celebrate a world of adventure.
Enter to win our grand prize package:
Private movie screening for you and 50 friends of OZ The Great and Powerful
Free IMAX Movie Tickets for a Year
$1,000 World Market gift card
Plus, 3 first prizes: $500 World Market gift card
Enter online at worldmarketsweepstakes.com!
Visit World Market
website • twitter • facebook • google+ • pinterest • instagram
This shop is part of a social shopper marketing insight campaign with Pollinate Media Group™ and World Market, but all my opinions are my own. #pmedia #WorldMarket. Disclosure