Let me start by saying that I don't like making a Christmas list.  It makes me feel all Veruca Salt and stuff.  But I've found that if I don't give my family ideas, I end up with a closet full of body washes and lotions.
Every year I have the same struggle with my Christmas list.  Should I be a responsible adult and list items that I/we need?  Or should I be a materialistic adult and list items that I want?
Will all of that in mind, today I'm sharing my responsible adult list and materialistic adult list with you.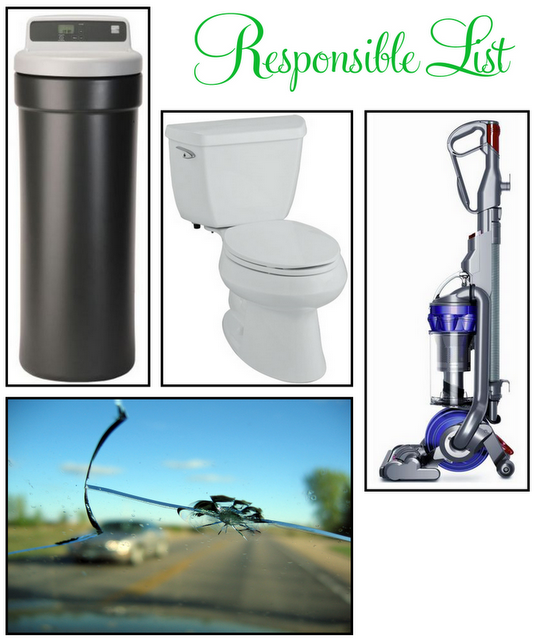 WATER SOFTENER. We have ridiculously hard water here.  We're talking clean the toilets and they look like death a few days later.  Our current water softener is old and eats salt like non-other.
TOILETS.  Our toilets are the cheapest toilets ever.  Ever.  I felt so ashamed and guilty when guests would ask for a plunger I ended up buying a permanent guest bathroom plunger.
VACUUM.  We've always had a secondhand vacuum.  The vacuum we have now has a broken pile adjustment thingy. I'd probably vacuum more if I had a nice, new vacuum.  But don't tell Brad that.
$100 TO REPAIR MY WINDSHIELD.  While driving home from my bachelorette party in Chicago, a giant monster truck shot a rock at me and chipped my windshield.  With the changing temperatures the chip is expanding into a crack.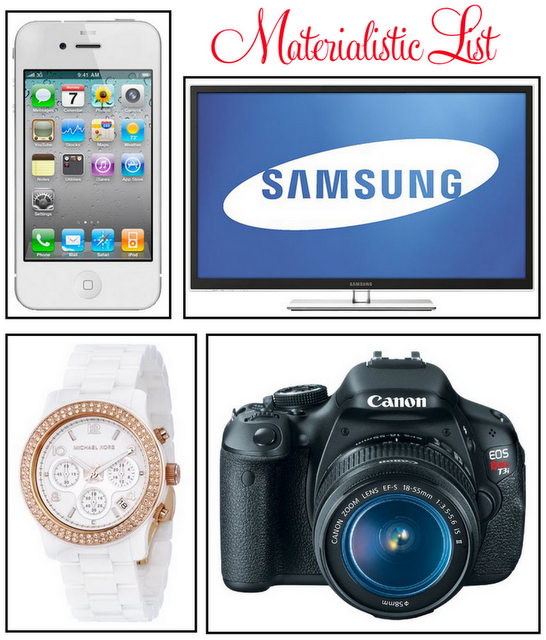 IPHONE 4S.  I've had my call-and-text-only LG Env3 for two and a half years.  I'd like to upgrade, and I think Siri and I would be great pals.
TV.  We've had a 32″ flat screen TV in our living room for 4 years.  I'm tired of hearing Brad and his friends complain about it.
DSLR CAMERA.  It's pretty.  Well, that and I've had my Rebel XT for 6 years.  It'd be nice to upgrade.
What's on your Christmas list this year?
Do you struggle with making your Christmas list?
Have you received copious amounts of body washes and lotion for Christmas?
What kind of vacuum do you have?  I'm looking for a good pet hair vacuum because Jack is a shedding machine.