First, let me start by saying, how about those HOOSIERS?!

Oh holy smokes, guys.  I got light-headed from all the screaming and jumping up and down I did after that three-pointer went in, and IU (my alma mater) beat #1 UK.
We spent most of the weekend with our friends.  On Friday night we went to our annual Christmas party.  We have a theme every year, and this year's theme was "dress as your favorite Christmas character or thing".  I went as a present and Brad went as Cousin Eddie from National Lampoon's Christmas Vacation.
I felt like I was channeling Princess Beatrice with that giant bow on top of my head.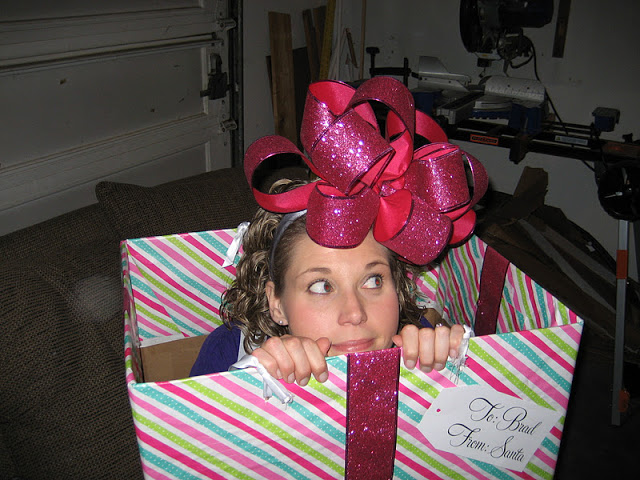 On Saturday we cheered on our Hoosiers with friends.  And boy, did we celebrate afterward.
 
How was your weekend?