Some of you may know this and some of you may not, but last Monday the craziest thing happened… 
When I got the email from The Nester I let out an audible "Oh, holy cow!"  Then I went to her website and saw my mug.  Seriously.  My face on the main page of Nesting Place.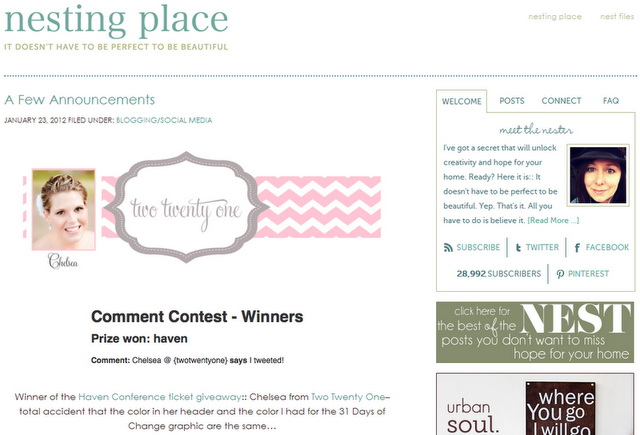 Back it on up to the Saturday night before I won the ticket.  A lovely lady emailed me and asked if I sold my jute wrapped monogram wreaths.  She was interested in having me make some to spell out her soon-to-be-born son's name.  Well I have a hard time saying no, especially to pregnant ladies who are also Phi Mu's (my college sorority).  So I told her I would get to wrappin'.  Here is the almost-final-product (I added brown ribbon so they could be hung).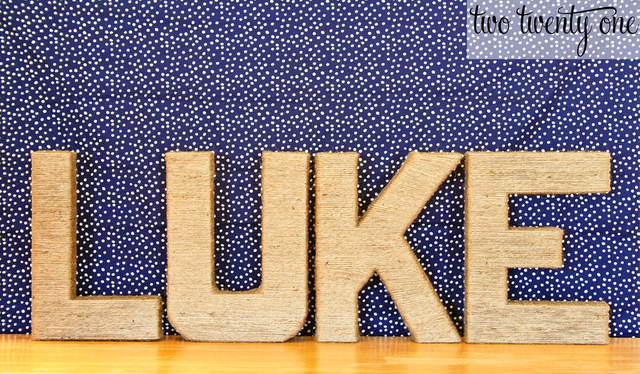 You're probably all like, "OK, Chelsea, that's great but what does this have anything to do with winning a ticket to Haven?"  Don't worry, I'm getting to that.  
I have every intention of traveling to Atlanta to attend Haven
and stalk The Real Housewives of Atlanta
, but let's face it, traveling costs money (airfare, hotel, food) and I'd rather not hitchhike 550 miles to save some cash.  So I took the jute wrapping thing as a sign– I've decided to offer up my jute wrapping services in hopes of partially funding my trip to the ATL.  In need of a jute wrapped monogram wreath or jute wrapped letters to spell out a name or word?  
I'm your girl!  If you or someone you know is interested please email me.  I'd love to wrap a letter in jute for you or your family member or friend or co-worker or neighbor or cleaning lady or child's teacher.
You totally should.  We could be roomies.
EDIT:  I decided to open an Etsy shop to sell my jute wrapped wares.