A few weeks ago, Leonora from Yellow Heart Art and Illy from Much Love, Illy announced an Arm Party swap.  I love me some bracelets so I was game.  I was paired up with Rori from Made by Rori.  I'm guessing we were matched because of our love for NKOTB as 8 year olds.
And I sent her a braided chain bracelet and a gold and black chunky chain bracelet.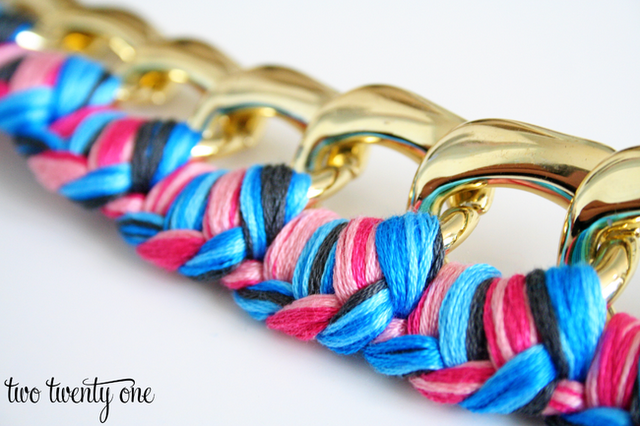 This was such a fun swap!
Do you partake in the arm party trend?
Have you ever participated in a swap?