Last month I instated my monthly goals in hopes on accomplishing more.  Let's just say things are off to a bit of a rough start.  I did get one big project accomplished though– cleaning up the buffet and moving it into the house.  And I got a few other smaller things done, like my DIY gold dipped vases and infinity scarf.  In the end, April turned out to be a lot busier than I planned so that led to less time to work on bigger projects.  All this rainy weather also impeded on my productivity.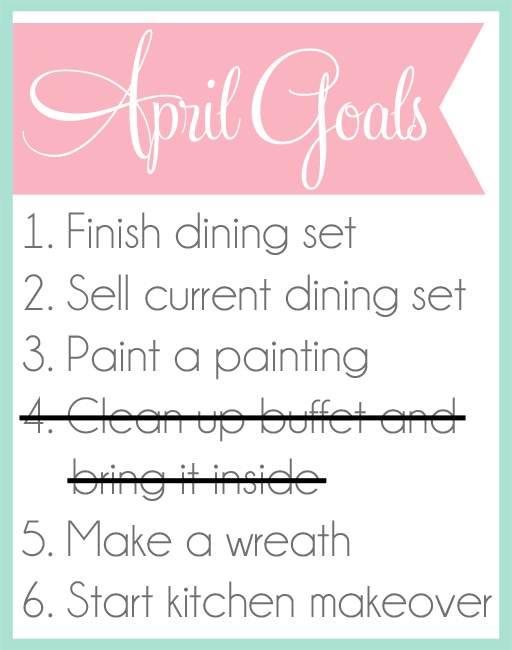 Okay, enough of my excuses, I'm ready to take on May.  I added some smaller, less time consuming projects to the May Goals list.  Three of the items on the list are outdoor/garden related which can easily be knocked out in a day or two.  And now that the weather is getting a little better I'll be able to finally finish the dining set.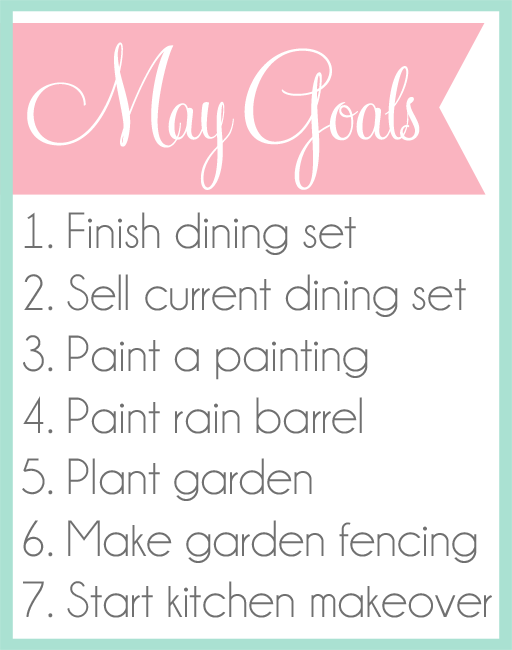 How do you think I'll do this month?  I'm hoping for 5 out of 7.  Let's not get too overconfident here.
What's one project you'd like to complete this month?