You may remember how last month I completed one goal on my monthly goal list.  I'm happy to report I completed 4 out of my 7 goals for the month of May.  Can I get a 'woot!' for improvement?  I was hoping for a 5 out of 7, so I almost made it.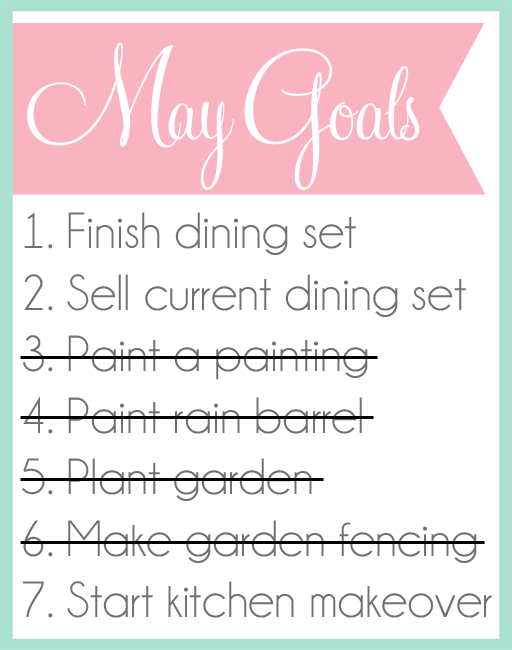 You may be thinking, "Uh, Chelsea, you didn't post this painting of yours or your painted rain barrel.  You're a liar."  True.  But I promise I'll post about the rain barrel this week.  The painting isn't that amazing.  I showed it to Brad when he got home from work one day and said, "What do you think about this painting?" and he was all, "Eh."  And I was all, "Seriously?  I painted this."  And he was all, "Oh, I thought you bought it.  It's really good.  I really like it."  Doghouse.
I did manage to plant our vegetable garden and make the fencing to go around it.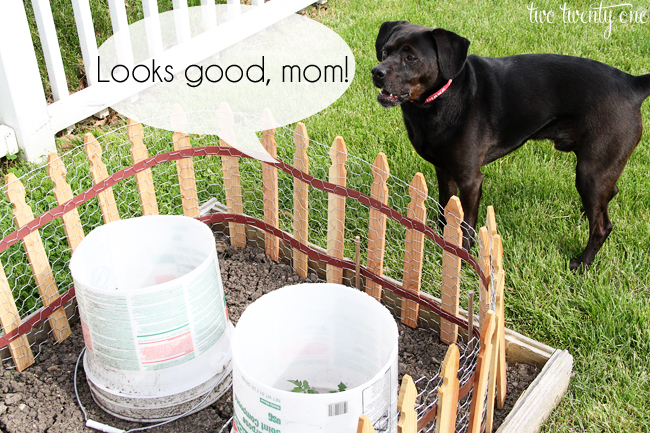 June is a new month with new goals, people!  And I SERIOUSLY need to get my stuff together and finish this darn dining set.  Although the table has come in handy for projects out in the garage.  I'd also like to knock out the entryway gallery wall I've been plotting for a couple months.  Another goal of mine is to go garage sale-ing at least 3 times.  I'm already a third of the way there since Brad and I braved the rain and hit up the Highway 40 sale on Saturday.  I'll share my treasures this week.  Read about last year's Highway 40 adventure here.
The kitchen makeover is always on my list.  Lighting a fire under Brad is the tough part.  But I think I'll be able to talk him into getting the ball rolling this month.  I'm also contemplating hiring someone to paint the cabinets.  Gasp.  I know, a DIY blogger hiring out?  The nerve.  But here's the deal.  I don't really like painting furniture (see unfinished dining set), and I want the cabinets to look good and the paint to hold up over time, especially since this isn't our forever home.  I don't want my bad cabinet painting job to deter future buyers.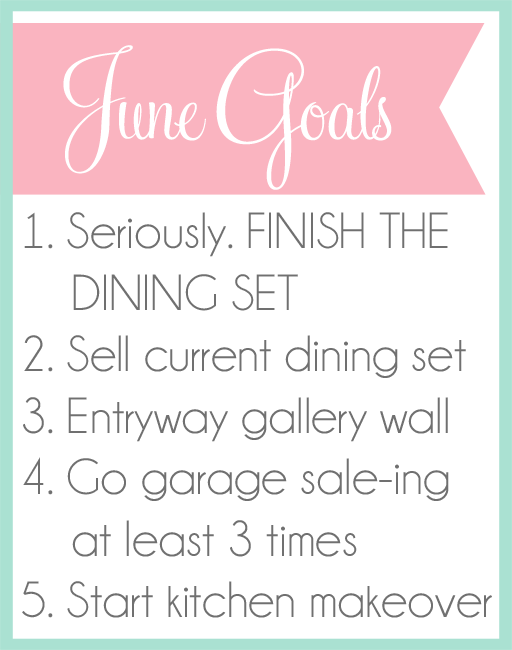 In other news, today is my mom's birthday.  Happy birthday, mom!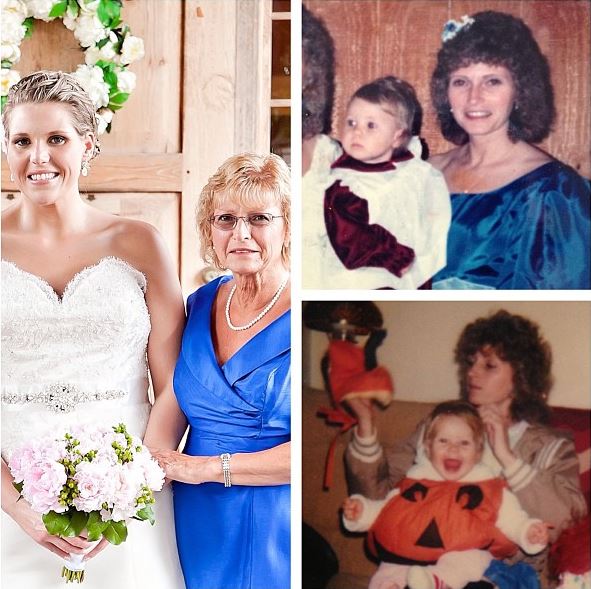 How do you think I'll do this month?
What's one project you'd like to complete this month?