If you know me well, you know I love pretty much all things Nate Berkus. I wept when he stopped taping his TV show. So you can understand my excitement when I saw that he's the host of the new show American Dream Builders on NBC.
Hosted by famed interior designer and best-selling author, Nate Berkus, American Dream Builders follows the nation's top 12 designers and home builders as they compete to be crowned the Ultimate Dream Builder and take home a $250,000 cash prize. It's basically most of my favorite things wrapped into one show.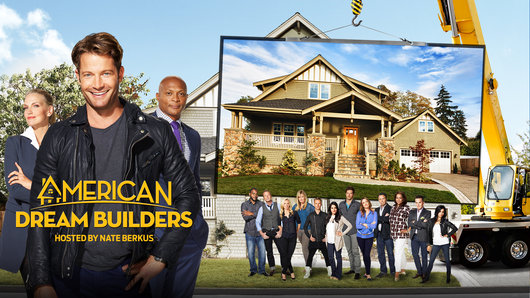 During each weekly episode, two teams will take on a brand new project. They'll be asked to redesign and renovate the space from the inside out– in a matter of days. From midcentury modern to Tudor to Spanish, the designers will be expected to execute vast home renovations that bring a fresh, modern sensibility while remaining true to the home's natural charm and design characteristics. A home design and house stalker's dream TV show if you ask me.
In honor of the upcoming premiere of the show, I created a special Pinterest board that encompasses all things I love in relation to home decor, design, and DIY. Seriously, I drool every time I look at that board.
From the producers of Survivor and The Bachelor, don't miss American Dream Builders, coming this Sunday – only on NBC.
Check out the American Dream Builders site here. There's also a great video promo about the show here.