I love shopping on Mondays. It's so much better than Fridays… and the weekend. I barely ever shop on the weekend anymore. I get irritable when surrounded by massive amounts of people. Maybe this has something to do with group hugs making me uncomfortable. Anyway, if you stalk follow me on the twitter or instagram, you may have seen that I was visiting my lover on Monday. His name is Home Goods, and he treats me well.
I went in there with full intentions to use a gift card I had from Christmas, but sadly, I came home empty handed. (Don't worry, lover, I'll never quit you.)  I did find some pretty neat stuff though– like these lamps. I'm digging the geometric pattern on the shades.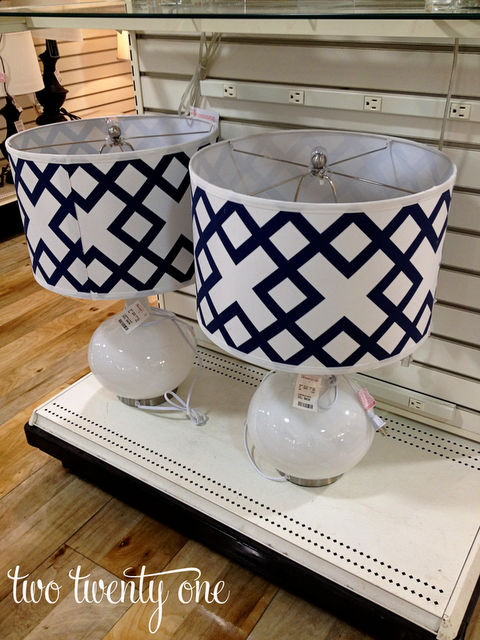 I thought this painting would look nice in our boring master bathroom, but there wasn't a price tag on it, and I forgot to ask a sale associate if they could price it for me. I can get extremely distracted while shopping.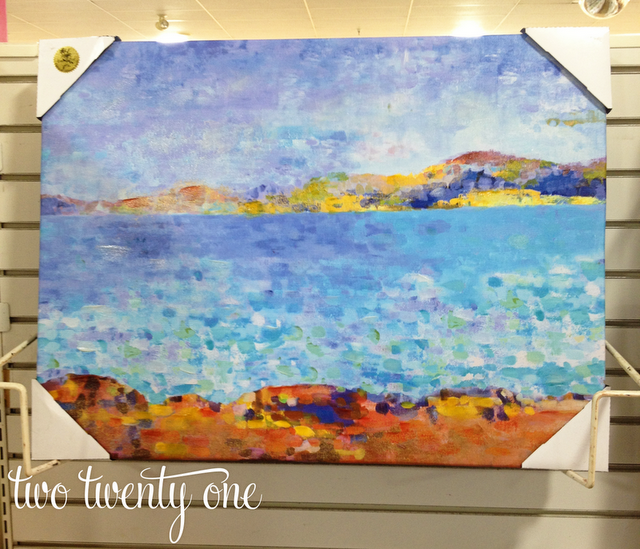 Aren't these pillows cute? If only I had something to put them on…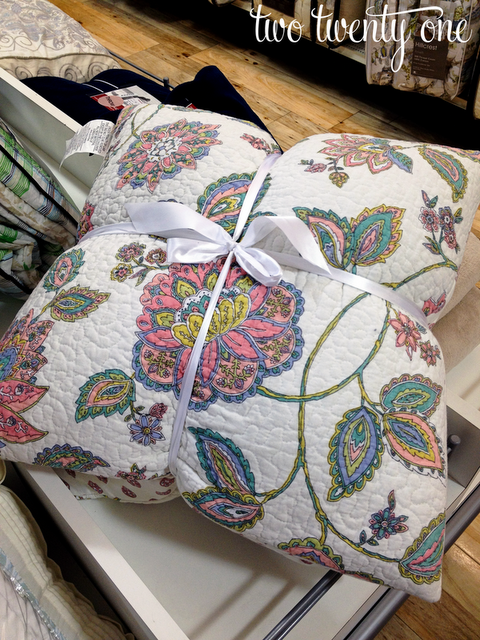 I came across this mirror and it made me nauseous. Something about all those shells just set me off. If this mirror is in your home, and you ask me to visit, you may have to cover it up, or I may vomit in your house.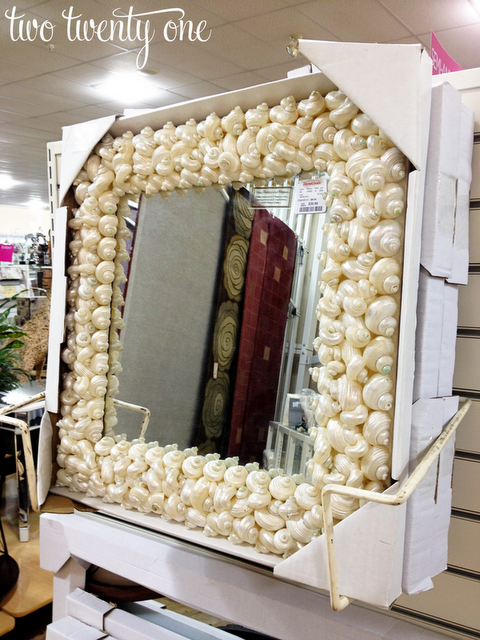 After being somewhat disappointed, I headed to Old Navy. I needed some new shorts since it's 900 degrees in March. I must say that I'm not very happy about this ridiculous warm weather. I haven't done nearly enough lunges and squats yet. I thought I had time! But I will say that we've enjoyed taking Jack to the park every night after work. 
Old Navy has a pretty nice selection of shorts. I got pairs in the following colors: cobalt, ruby pink, black, and navy.
Are you lucky enough to have a Home Goods in your neck-of-the-woods? I have two near me. Who wants to take a field trip to Indianapolis and go Home Gooding with me?
What do you think of this weather?
Have you done enough lunges and squats to be shorts-wearing-ready?