Yes, garage sale-ing is a verb. You can go garage sale-ing. My best friend, Natalie and I did just that this past Saturday morning.
First, I needed to develop our plan. I didn't want to meander around neighborhoods searching for sales, so the night before I got on Craigslist in an attempt to find the best sales. I plugged in the addresses on Google maps and printed off our route.
We set off around 8AM, making a quick stop for McMuffins because we needed our garage sale-ing fuel.
At our first stop I found this gem. Isn't that seagull exquisite? You're probably thinking, "Uh, I equate corn with Indiana, not seagulls". But remember, there's more than corn in Indiana.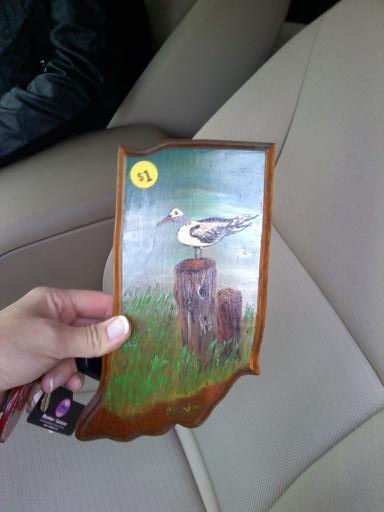 I have big plans for this beauty. Just wait.
Now I hate to admit this, but I only came home with two things on Saturday. The seagull and a little pin that said "Hoosier" on it. I guess it was an Indiana-themed day.
One of our stops was at what looked like a business. The seller had drug a ton of stuff out in front. While barefoot and holding the biggest can of Red Bull I'd ever seen, she informed us that mostly everything was for sale and nothing was priced. It would be best for us to just bring her a pile and give her a price. Sure thing, lady.
We went into the left side of the building first. This is where I spotted the giant beer can room separator? Giant beer can raft? Who knows. I snapped a pic of it with my phone and sent it to Brad with the question, "For the dining room?" He responded with, "If those are beer cans, then yes". I wonder how much she would have wanted for it…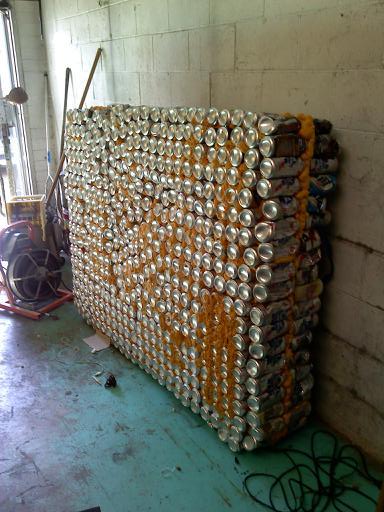 Then, we went into the left side of the building. As we walked in the door I noticed a bed and some bills on the floor. I looked toward the back of the massive room and saw a fridge. Natalie whispered to me, "I think she lives here?" To which I answered, "Yes, I'm scared. Lets leave".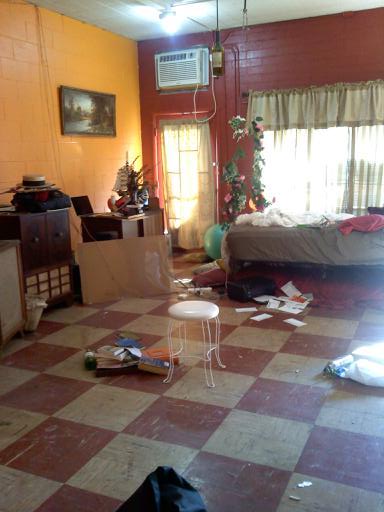 After not much luck at all of our other stops, we decided to go to Midland Arts and Antique Market. You could spend an entire day in there. They play some pretty fun browsing music, too.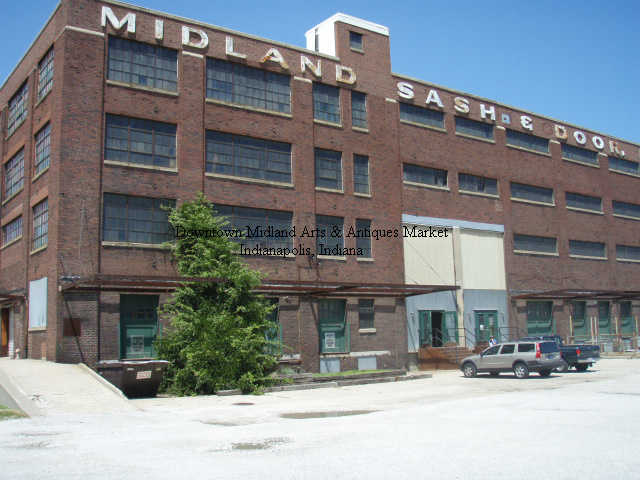 They have a plethora of chandeliers.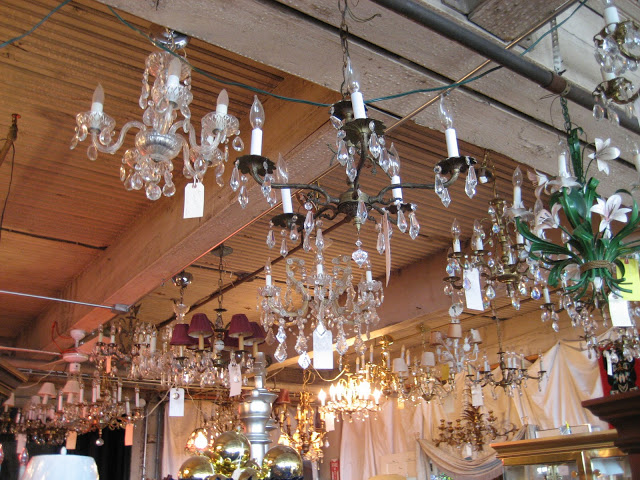 Old windows.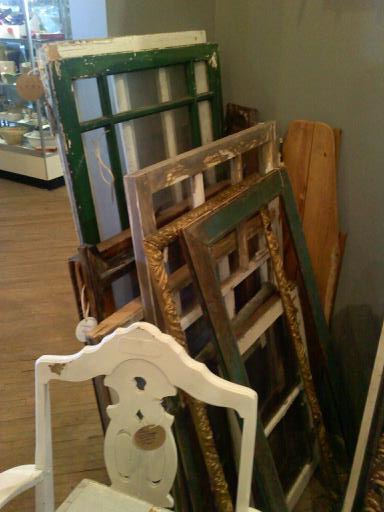 Smurf drinking glasses.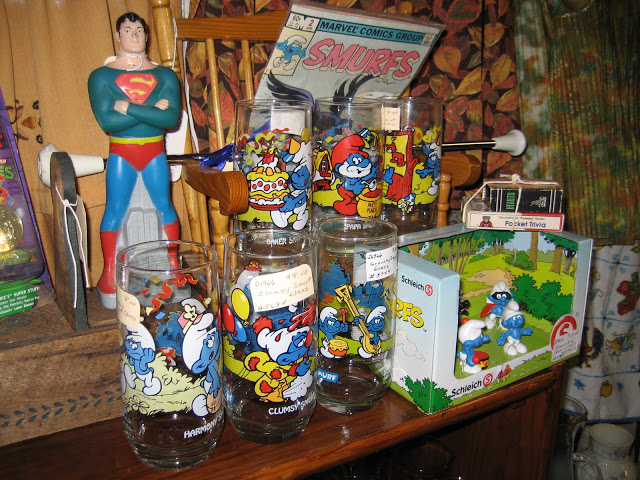 I REALLY wanted this pink rotary phone. It was $45 though, so I had to pass.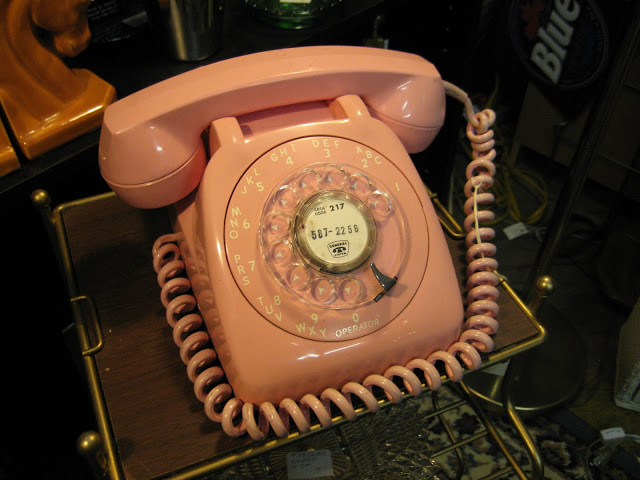 Garage sale-ing makes you hungry, so we stopped by my favorite Greek restaurant, Santorini's Greek Kitchen, for a late lunch before heading home. Natalie and I love us some delicious Greek food.
What was your greatest garage sale-ing find? Do you have any fun garage sale-ing stories?