Hello, my neglected blog friends.
Sorry I've been ignoring you lately, but with 36 days until our wedding my life has been a little chaotic.
Here, I'll show you.  This is our dining area/dining room table in its current state.  
Who needs to eat at the dining room table when there's a perfectly good coffee table 10 feet away?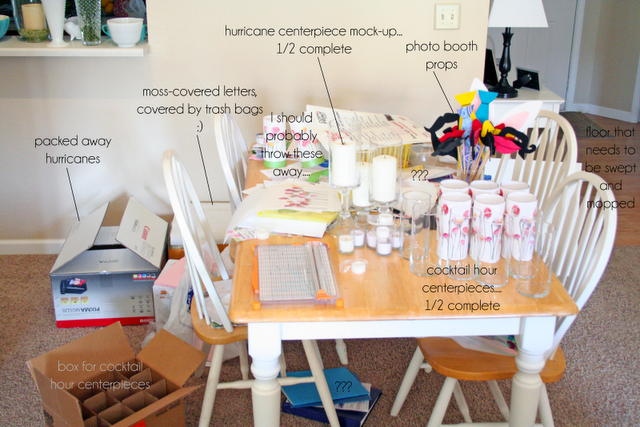 This photo represents the utter chaos that is going on inside my head.  
I'm constantly making lists, emailing people, and talking to myself.
We're not honeymooning after the wedding so I promise I'll be back in action after June 25th.  
Well, unless Oprah or one of our ridiculously generous family members or friends wants to send us on a luxurious surprise honeymoon.  I certainly won't put up a fight.
I have big plans for after the wedding.  I even made a list!
Thanks for being patient with me!  
I'm not gonna lie, I can't wait to be done with wedding planning.  
I just want our day to get here so we can enjoy it with our family and friends.