Call me a dork, but I love Christmas cards. Granted I probably spend waaay too much time picking out the right design to go with our family photos.
But I also love receiving Christmas cards too. Don't get me wrong, I love email and all the technology that keeps so many people connected, but I miss getting real mail. So when Christmastime rolls around I get excited because I know we'll be receiving real mail, and not just dumb mailers from car dealerships.
This year we had fall family photos taken, and I love how they turned out.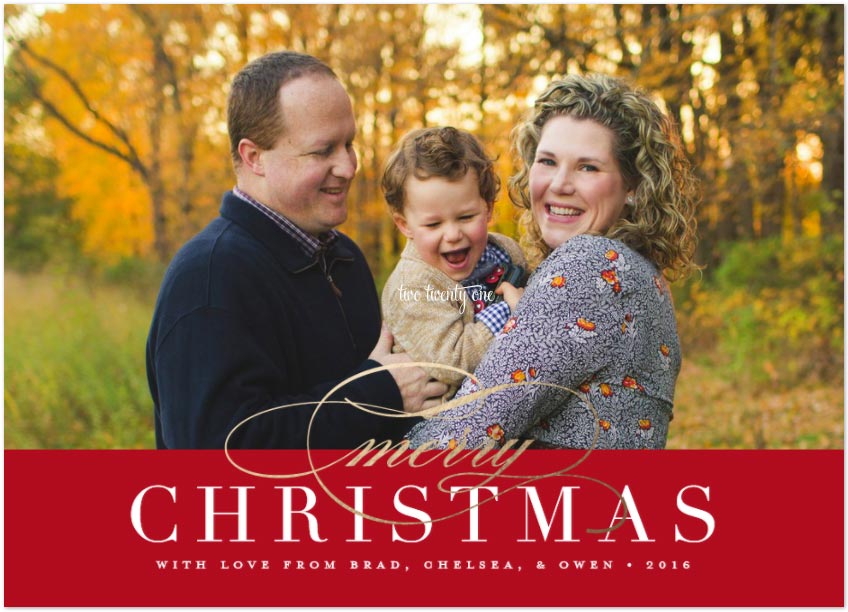 I've gotten our Christmas cards from Minted for the past few years. And I always go back because they have beautiful designs to choose from and great print quality.
I also LOVE their free recipient addressing service. You enter or upload addresses once, and you can use them year after year. This saves me so much time. Because when the cards and envelopes arrive on our doorstep, all I have to do is put the cards in the envelopes, slap on a stamp, and take them to the post office. No more sitting down and writing out 80+ addresses.
I'm also a fan of their coordinating envelope designs.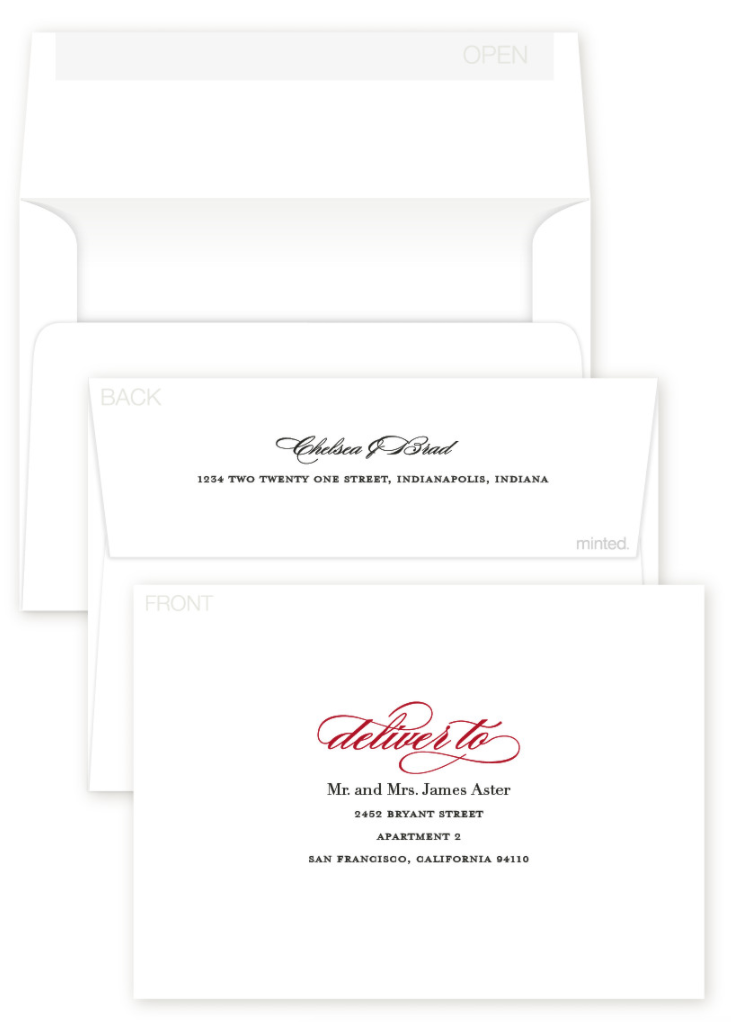 As a Christmas gift to you, I've teamed up with Minted to give away a $150 Minted credit!
Don't worry if you don't have a photo to slap on your Christmas cards.  Minted has a great selection of Christmas cards that don't require photos.
Not into sending out Christmas cards? That's fine! If you win, you could use the credit toward gifts, invitations, party decor, artwork, fabric, and more.
With Christmas quickly approaching, I'm going to end the giveaway on Monday, November 28th so the winner has time to order holiday cards.