Hey, friends!
I wanted to let you know about an amazing sweepstakes going on.  Homes.com has partnered with HGTV for the "Inspiring Moments" sweepstakes.  One lucky winner will be awarded $20,000 for the ultimate home renovation project!
From overhauling a master bathroom to creating the ultimate kitchen, the $20,000 grand prize will go a long way toward making any house a dream home.
Until December 2nd, participants can enter once a day on both HGTV.com and DIYNetwork.com.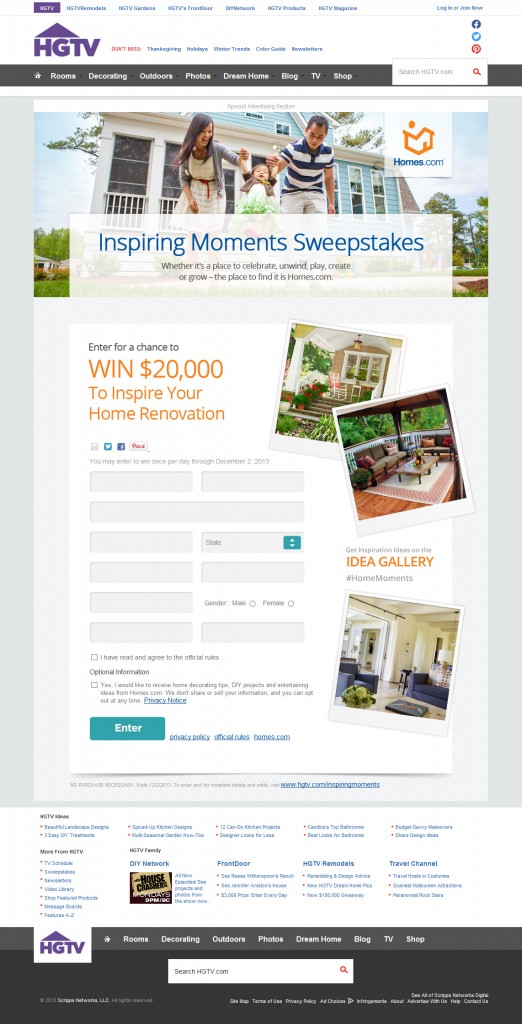 To enter the "Inspiring Moments" sweepstakes, visit: www.hgtv.com/inspiringmoments
Join the conversation by sharing your dream home inspiration with Homes.com on Twitter or Instagram. Be sure to use the #HomeMoments hashtag and tag @Homesdotcom.
Stalk away!