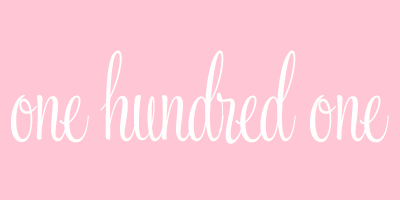 101 followers?!
Shut the front door!
When I started two twenty one exactly one month and one day ago I never imagined that I would have 10, let alone 101 followers by now.
A huge thank you to those that have deemed two twenty one worthy enough to follow.
I know it sounds corny, but every time I would log on and see that I had more followers I would instantly get a smile on my face. The same goes for when those of you leave me your wonderful and kind comments. It truly makes my day.
I'm so very thankful for each and everyone of you!
You're the best!